b-sm = 300x250; sm > none;
Johannes Mundinger just sent us some flicks from his latest work in Boulogne sur Mer, a small costal city in France, located 30 km south of Calais which also invited four other artists to paint each one wall in the city center.
Johannes painted this beautiful piece which is entitled "Story In Brown". The piece reflects on the history of the city, a harbour city where the sea always had been an important part. But my "underwater world" doesn´t use these typical water colors, it integrates itself into its environment, the grey, brown, yellow surrounding. Floating shapes slowly giving birth to architectural forms. The project was realized with the help of StreetartBLN.com
Take a look below for more images on this abstract work and then make sure to drop your two cents down in our comments section.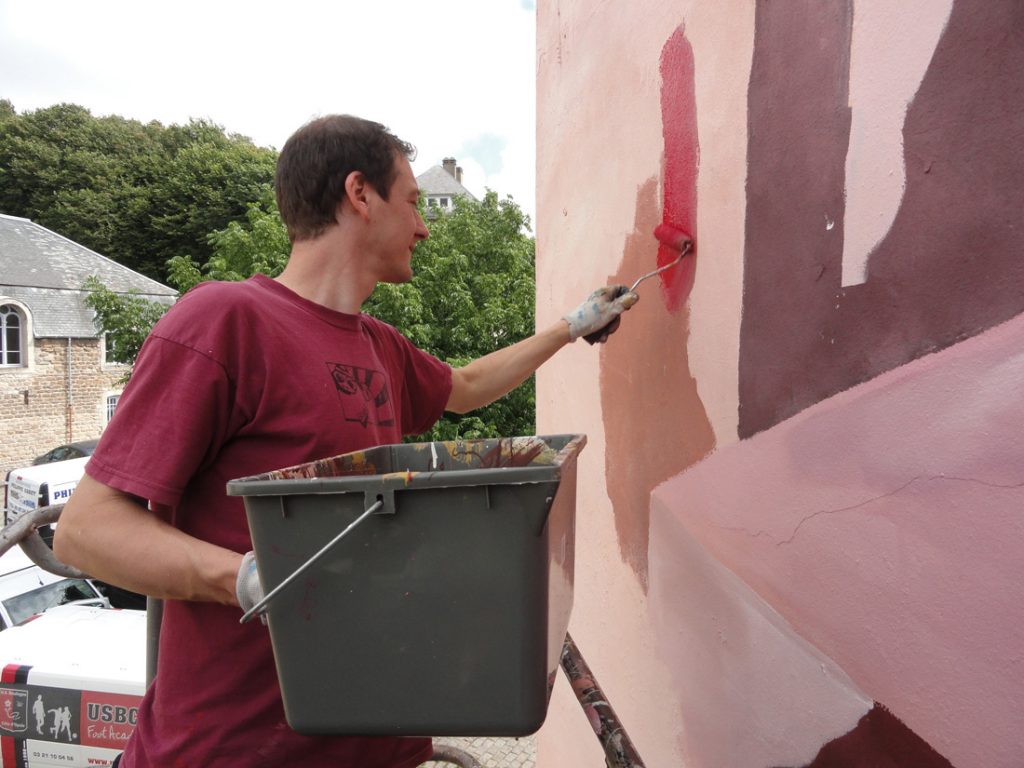 <img class="size-large wp-image-132823″ src="https://streetartnews.net/wp-content/uploads/2016/08/johannes-mundinger-boulogne-mer-02a-1024×768.jpg"