A Measure Of All Things is Georgia Hill's debut Melbourne solo show, in which she explores how structures and language combine to become a scale in which our experiences exist, a place where the physical world connects and shapes our own interpretations.
Hill's large scale mural practice is distilled and reframed through canvas artworks, installation and paper studies. In these smaller, more refined works, the parallels of physical spaces and everyday conversation are layered, abstracted and manipulated into new landscapes and fragments of reflection. These pieces shift between simplifying and overwhelming concepts of experience, showing moments of clarity in boundaries and simplified forms, juxtaposed against instances of tension or reflection in textures, repetition, and phrasing. Overall, this body builds a framework in which to consider our varied experiences and memories, and what shapes the enduring significance of one place or point in time.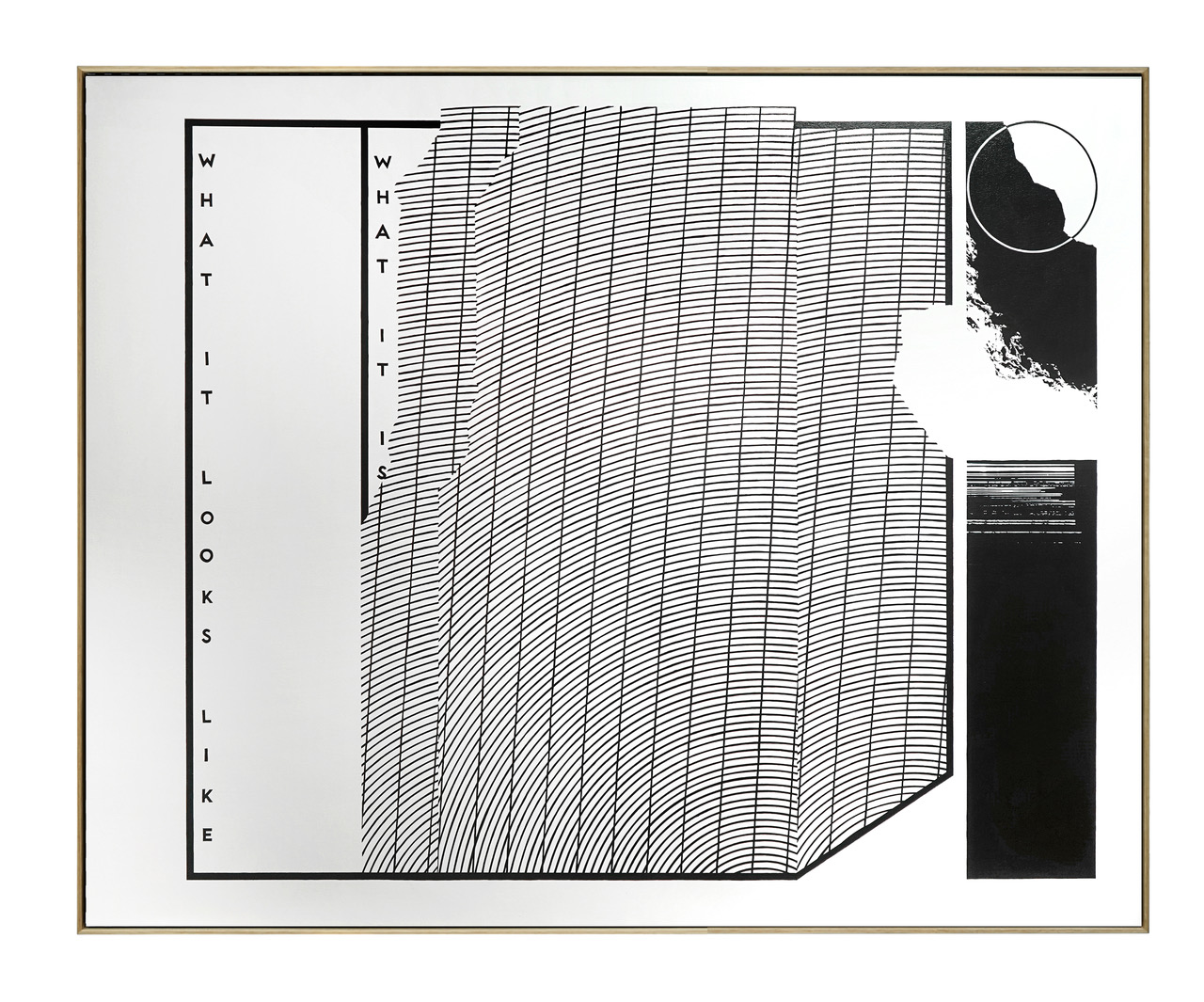 Georgia Hill is a contemporary Australian artist, often specialising in site-specific based artworks that combine bold, monochromatic textures and lettering within experimental compositions.


Using a range of mediums, her instantly recognisable aesthetic can be read in terms of connections, relationships, time, place and community. Over the past four years, Hill's works have developed from smaller exhibition works to large-scale installations that explore how structures and our natural environments are vital in allowing experiences to exist and develop from one physical context to another. Constantly travelling for her work, Hill's current gallery practice reflects her personal experience of moving fast then slow, continuously juxtaposing landscapes, and bold impressions of the physical and mental spaces our experiences come to exist in.


Hill's artworks have spanned galleries, inner-city walls and even 400ft abandoned buildings in countries including India, New Zealand, Iceland, The United States, Canada, Japan, Indonesia, and across Australia's states.


To reserve an exhibition catalogue, email: [email protected]
Follow
@backwoods.gallery
@georgiahillbth
A Measure of All Things Opens at Backwoods Gallery, Friday May 31st, 6PM – 9PM
5/25 Easey St Collingwood
______________
Studio photos by: Teresa Tan