Italian public artist Biancoshock recently worked on a new wall in Quartiere Darsena, Ravenna in collaboration with Subsidenze Festival 2020. The mural is entiled "UNTOLD" and it features a crossword puzzle.
Looking at the crossword puzzle you can see that the black boxes form the word UNTOLD. This word evokes all the untold stories of those who traveled and struggled to get here and live in that popular neighborhood.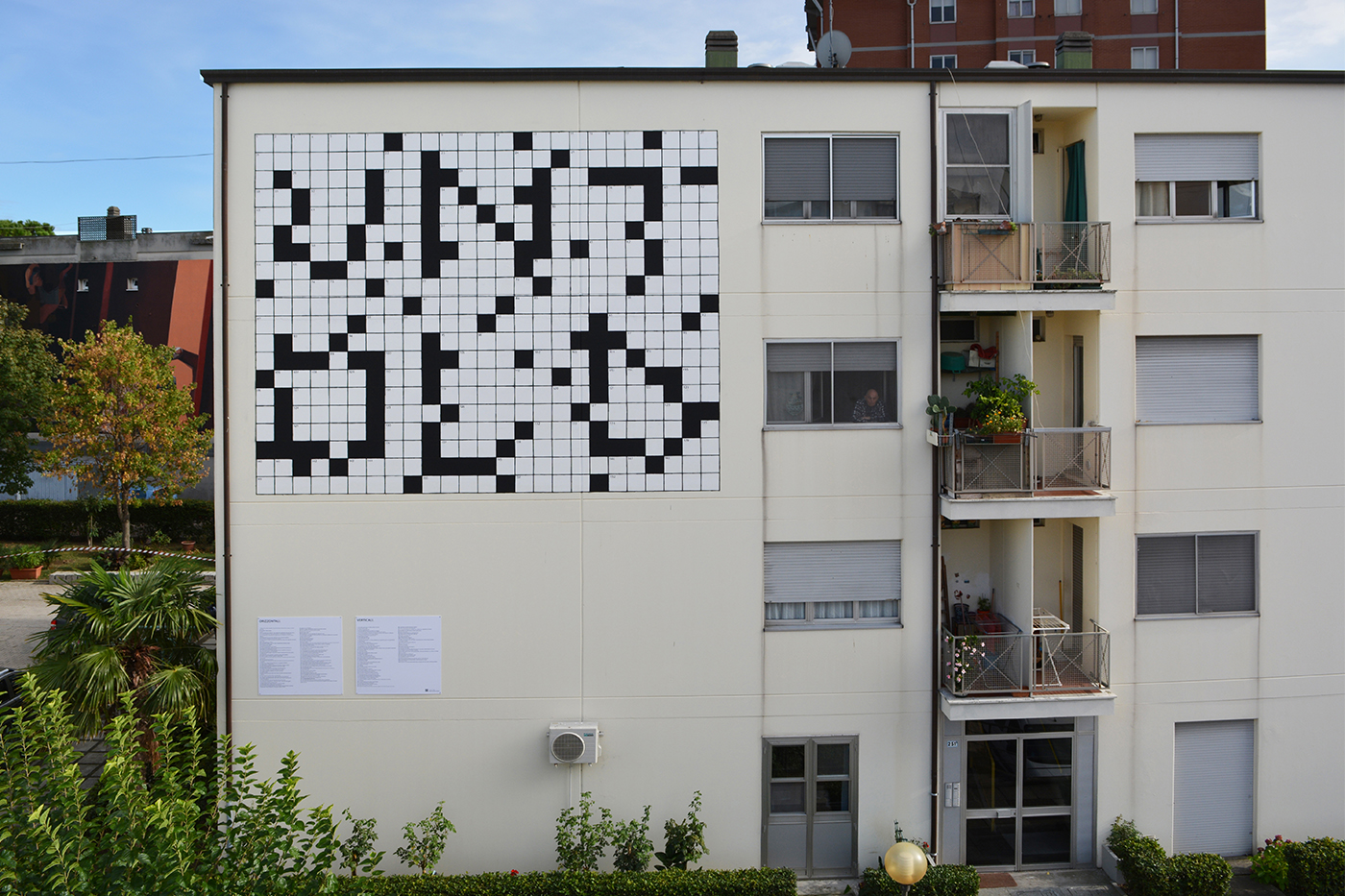 The words in the crossword puzzle belong to 29 different languages and most of them are related to the social inclusion and immigration issues. Two panels fixed to the wall show all the definitions written in the same language as the word to be guessed.
Biancoshock's  artistic projects began in 2004 after a previous ten-year experience in the Graffiti world. This background spontaneously led him to live the city as a stage for his artistic actions.
From the beginning, the artist expresses himself mainly through independent urban installations, different from each other in terms of technique, materials and subjects, but united by the same intent: to offer a starting point for reflection – sometimes ironically, other times provocatively – to the passer-by, trying to emotionally disturb his daily routine.
The crossword puzzle with definitions is available on the artist's website, where you can download it and fill it in.
Check out below for more images of the project.