b-sm = 300x250; sm > none;
PangeaSeed Foundation, in collaboration with Cohort Collective, Surfrider Foundation and Kaaboo Del Mar, just wrapped it up their second edition of Sea Walls: Murals for Oceans mural festival in San Diego.
Here are Street Art News recap of murals at the festival! Check it out!
A group of renowned artists celebrated the majesty of Southern California's marine environment through a series of community-centered events and the painting of ocean-themed murals to beautify neighborhoods, galvanize the local community and raise awareness for the importance of San Diego's precious marine natural resources.
The San Diego festival of PangeaSeed's globe-spanning Sea Walls: Murals for Oceans project featured over 20 international and local contemporary artists, including names like: Askew, Aaron Glasson, Lauren YS, Jet Martinez, N3O, Telco, Gloria Muriel, Amanda Lynn, Jason Botkin, just to mention a few, all of them collaborating to bring vital environmental issues into the spotlight.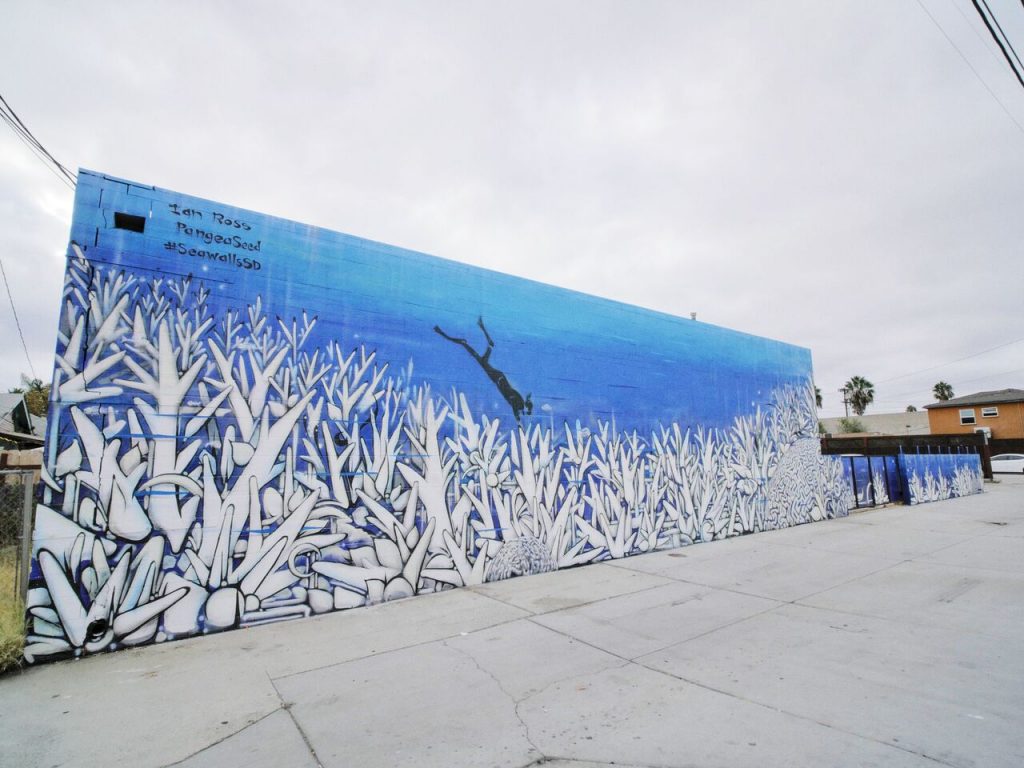 "This project is a labor of love for our team, artists, and community partners," says Christopher Konecki, regional director, Sea Walls: Murals for Oceans. "Art can transcend cultural and linguistic boundaries; as 'artivists' we believe that using our talents to raise social and environmental awareness can inspire positive change and action."
The murals are located around San Diego, in high profile locations such as The Observatory North Park, Wonderland Ocean Pub, La Bodega Gallery, and BJ's Rentals. – Enriqueta Arias 
Images courtesy by PangeaSeed Foundation — Carly Ealey, Yoshitaro Yanagita, Michael Andrew, Alex, Austin Novy.