b-sm = 300x250; sm > none;
After a few months we go back to talk about our friend and artist Fabrizio aka SeaCreative and his new project called Ballons.
During the last year SeaCreative has devoted itself  in making urban incursions inside various post-industrial factories and abandoned buildings above the years. The artist let us entering into evocative and visionary spaces through the eyes of his typical characters that appear here slightly changed compared to what we usually admire in his production, and they get softer and more liquid tones. In fact, the artist has always told us its illustrative imaginary through iridescent faces and recurring characters, which we find here in the shape of balloons using a minimal, essential colour dominated by a total black and white.
This project has a more intimate and introspective flavor but at the same time contains a fresher and freer breath; it is almost a return to the origins of his journey, a coming closer to what most belongs to him, that is, drawing and spontaneous painting but rewritten according to the artistic maturity acquired over time.
From this series of spontaneous paintings comes the first edition of his self-produced fanzine entitled Ballons, available in limited edition and for sale online on his site.
As already mentioned, the recurrent symbol is a balloon, a delicate object, to be handled with care because it is easy to break but at the same time it is one of the emblems that symbolize freedom, of action and ideas, the imaginary of being able to enclose a thought inside a balloon and let it fly free in the air.
A delicate and reflective project with a tender and dreamy character, as the author himself is.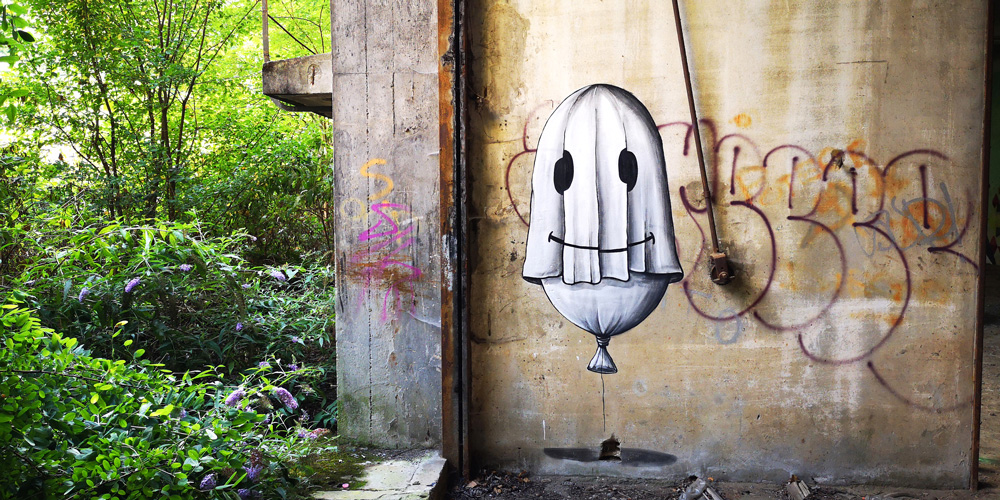 Enjoy some photos of the project sent by the artist and stay tuned with us for the upcoming street art news from Italy.