In support of and in solidarity with the global Black Lives Matter movement, Carl Kostyál Gallery is launching an ongoing sponsorship scheme for black students wishing to pursue a career in the arts, whether their ambition is to be an artist, a curator, an art historian, an auctioneer, an advisor, a gallerist or to enter art production.⠀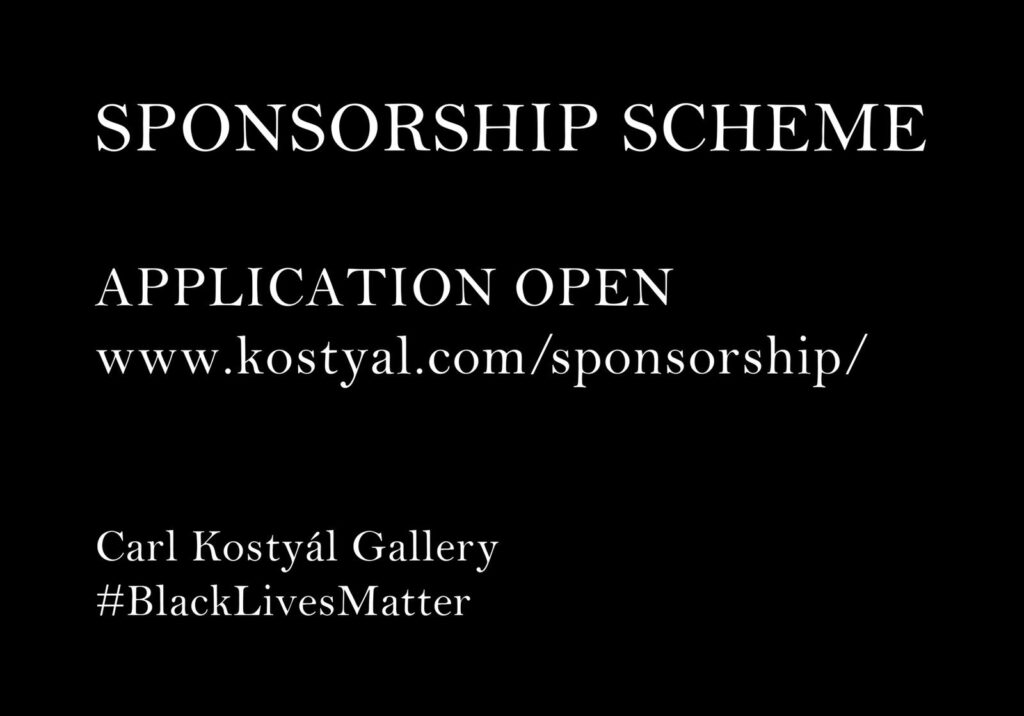 The gallery will provide financial aid of up to $5000 per year (or equivalent in £ or €) towards the student's studies, for a period of up to three years. The studies to be funded are not limited to undergraduate degrees; they can be shorter courses offering specific academic and/or technical training, to allow applications from candidates wanting to add to their existing qualifications. In addition to the funding, each student will receive direct mentoring and support in any way the Gallery can provide, including paid work experience at the Gallery on specific projects, advice from experienced industry professionals, artist studio visits and introductions.
Applicants must be over 18 years of age before funding commences.
The sponsorship scheme opens on the 1st of July 2020 and closes 1st of August 2020. The successful applicant will be notified shortly thereafter. Katharine Kostyál, Niru Ratnam, Oli Epp, Basil Kincaid and Aindrea Emelife will be a part of the selection committee.
The Swedish-Hungarian born, London and Milan-based art dealer Carl Kostyál opened his eponymous gallery at no. 12a Savile Row, London W1 in 2010, with an exhibition of new works by British artist Helen Marten. Since then, the Gallery has made its name focusing on discovering and showing emerging artists from America, Europe and Asia and helping to reignite interest in established artists whose work was previously overlooked or little known in the UK and in Sweden.
Over the last decade, the Gallery has presented work by over two hundred international artists in various locations across three countries: the UK (London), Italy (Milan, Matera, Puglia) and Sweden (Stockholm and Malmö) in both solo presentations and ambitious group exhibitions and has built strong institutional links for its artists.
Please contact [email protected] for more information.