On the occasion of his second solo exhibition in Paris, David de la Mano has recently painted a mural on the facade of Galerie Itinerrance. The exhibition "Intemperie" is currently on view at Galerie Itinerrance until the 30th of June.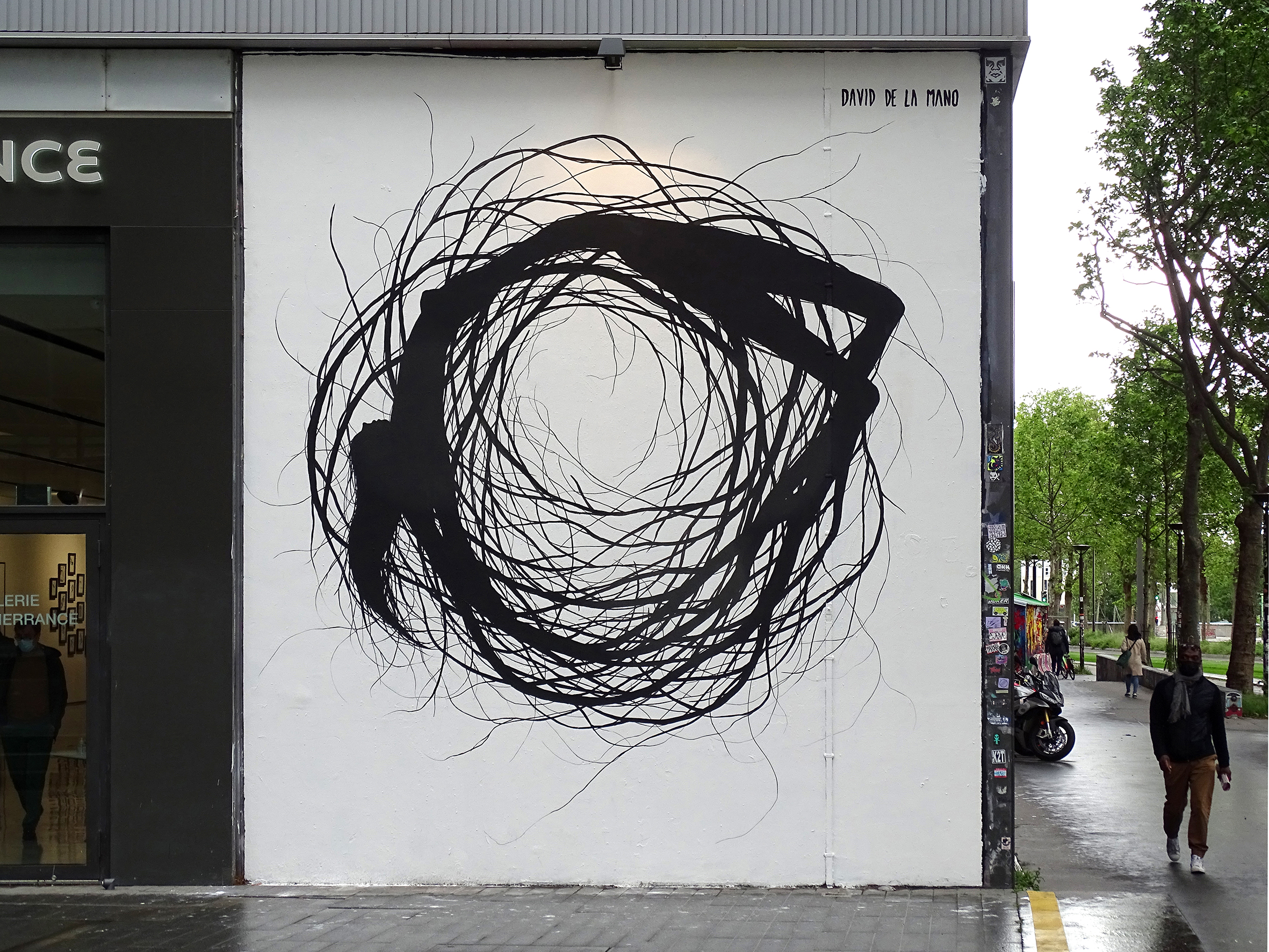 Spanish painter and sculptor David de la Mano has adorned the world's streets with monochromatic, outsized murals exploring the relationships that humans have with each other, as well as their wider environment. The artist experiments with different techniques among which acrylics, watercolours, ink and collage.
His large-scale, black and white pieces provoke reactions among the viewers and encourage their emotions and ideas through a minimalist aesthetic.
David observes others and their social or anti-social behaviour, exploring every corner of social behaviour in his practice, using silhouettes of men, women, or the masses as narrative metaphors. Through these figures, he gives poetic visions of the human condition in society and the ways human perceive the world.
Check out below for more photos of "INTEMPERIE"