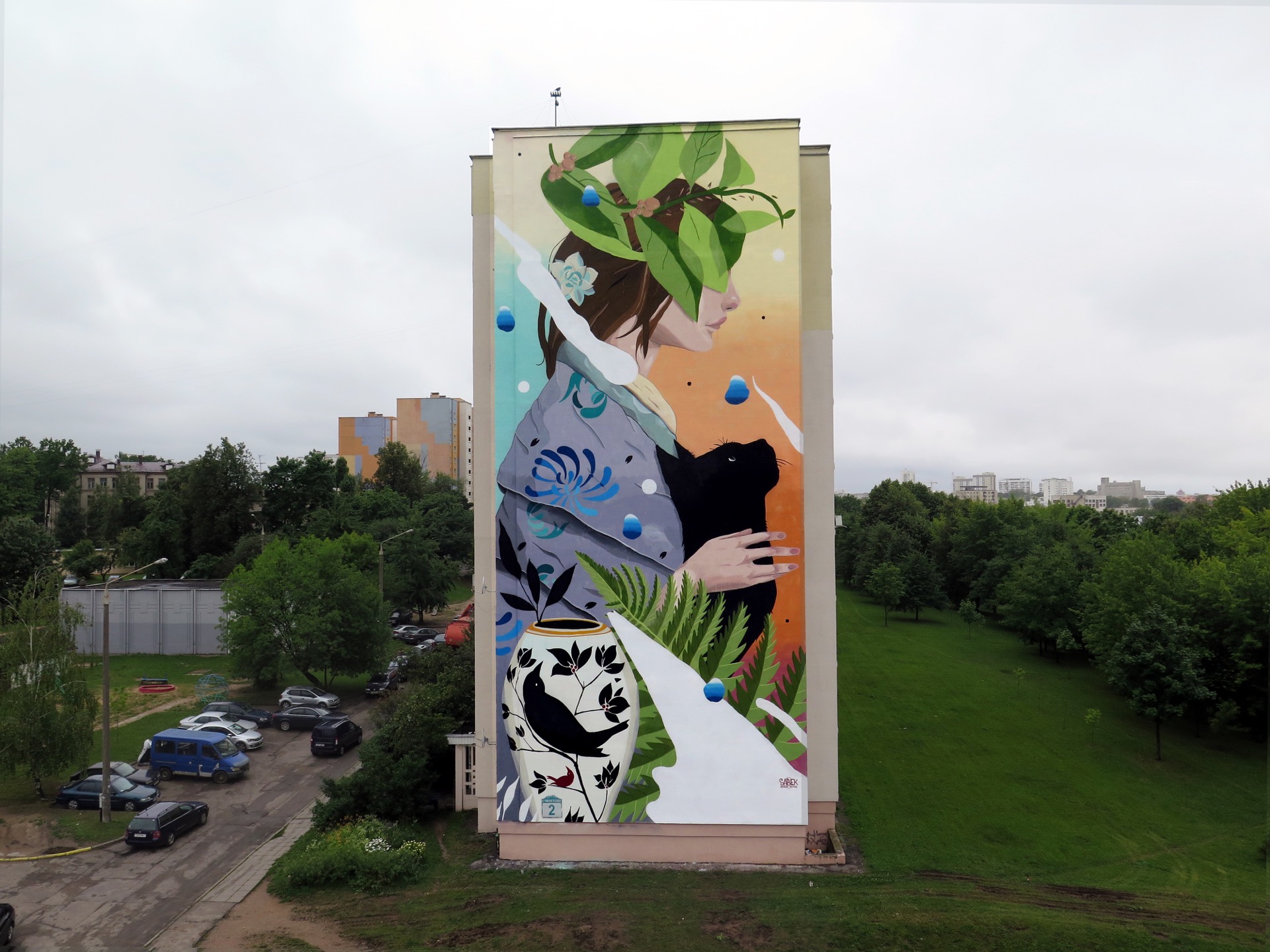 Recently Sabek spent around five full days painting this large and impressive nine stories building located in the city of Minsk, Belarus.
This piece created for the Urban Myths Street Art Festival was a really challenging project with several issues that slowed down his progress throughout the week.
Sabek appreciates the archaic traditions and elements of paganism that are currently still preserved in the rich Belarusian culture. This culture is in line with the spirit of his main work.
The wall is talking about the night of Kupala which relates to the middle of the summer. This night is considered as time of a mysterious transition from the old to the new period of nature.