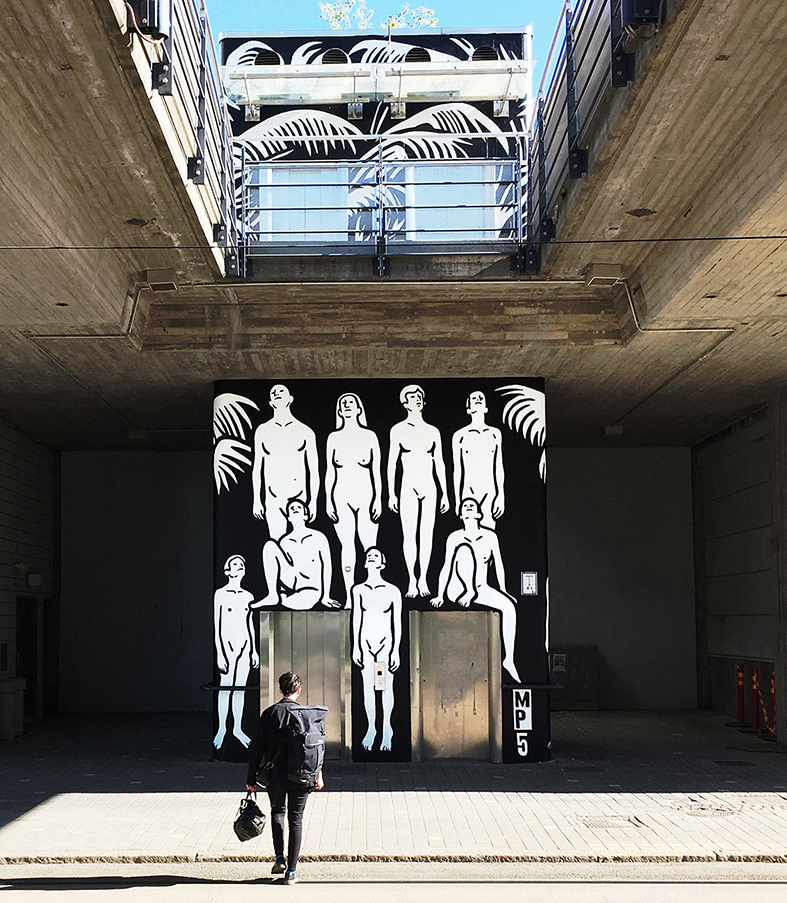 MP5 just sent us a series of images from her latest series of pieces entitled "One Matter" which was just completed in the lovely city of Helsinki in Finland.
As usual with the Italian artist, she brought to life several black and white works featuring some of her signature imagery.
Take a look at all of the works below and keep checking back with us for more street art updates from the Nordic countries.