The second edition of Rouen impressionnée Urban Art Festival which takes place in Rouen, a port city on the Seine and the capital of Normandy, is preparing to see the born of almost twenty murals until September 2020.
Among many artists invited, we also find Cagliari based artist, Roberto Ciredz.
For the occasion, he created a 10m high by 20m wide work entitled "Melt fast, die young", a clear reference to the alarming situation about global warming.
Roberto Cireddu, aka Ciredz, is one of the most internationally known Sardinian artist in Urban Art scene. His native land, Sardinia, with its breathtaking natural landscapes, has always been one of its main sources of inspiration combined with urban forms influenced by the cities in whom he has lived.
The graphics and the volumes are the basis of the artist's work, together with maths and geometries that come from urban space instead the color scheme and the forms come from nature.
The intention to combine them together results from the attention to the relationship of coexistence between nature and mankind, a continuous dialogue that is visually translated into a geometric, abstract, almost illusory aesthetic.
The mural painting realized for the Festival curated by Olivier Landes, is a wonderful abstraction that rewards inspiration, both for the shapes, the colors and a glacial landscape. The intentional chromatic choice derives from the desire to draw attention to a common problem in all which is strictly present ( global warming).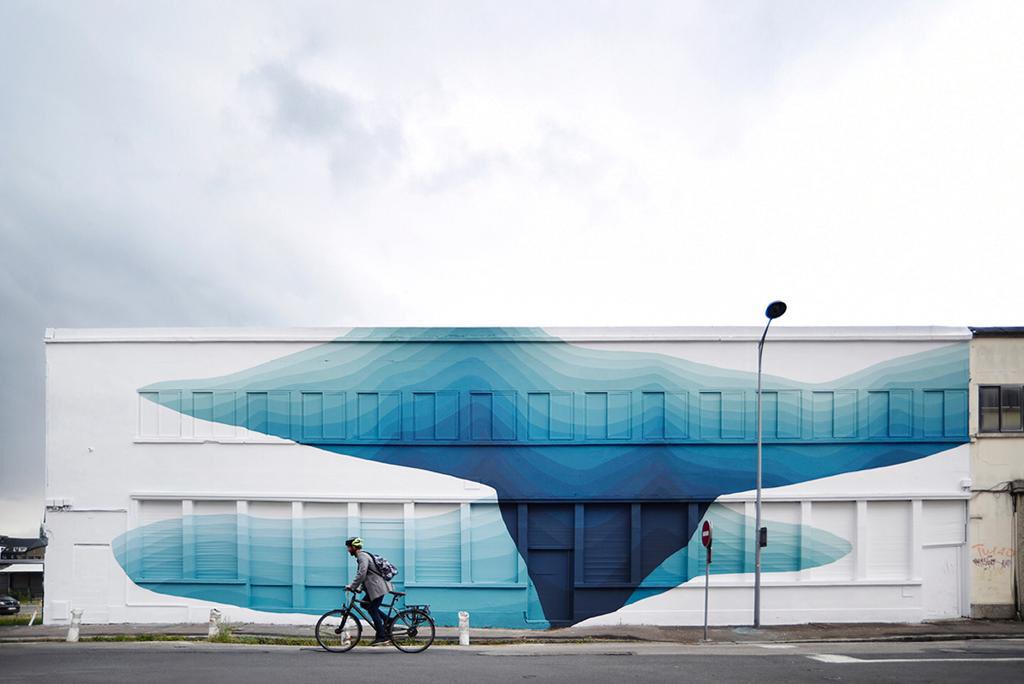 Enjoy more shots below taken by Florence Brochoire and stay updated with us for the latest news on international street art scene.