Last December 15th, Volery Gallery, Dubai and Stems Gallery, Brussels opened Higher Than the Sun, group exhibition. The exhibition presents a selection of contemporary artists with a prosperous history with the Stems Gallery.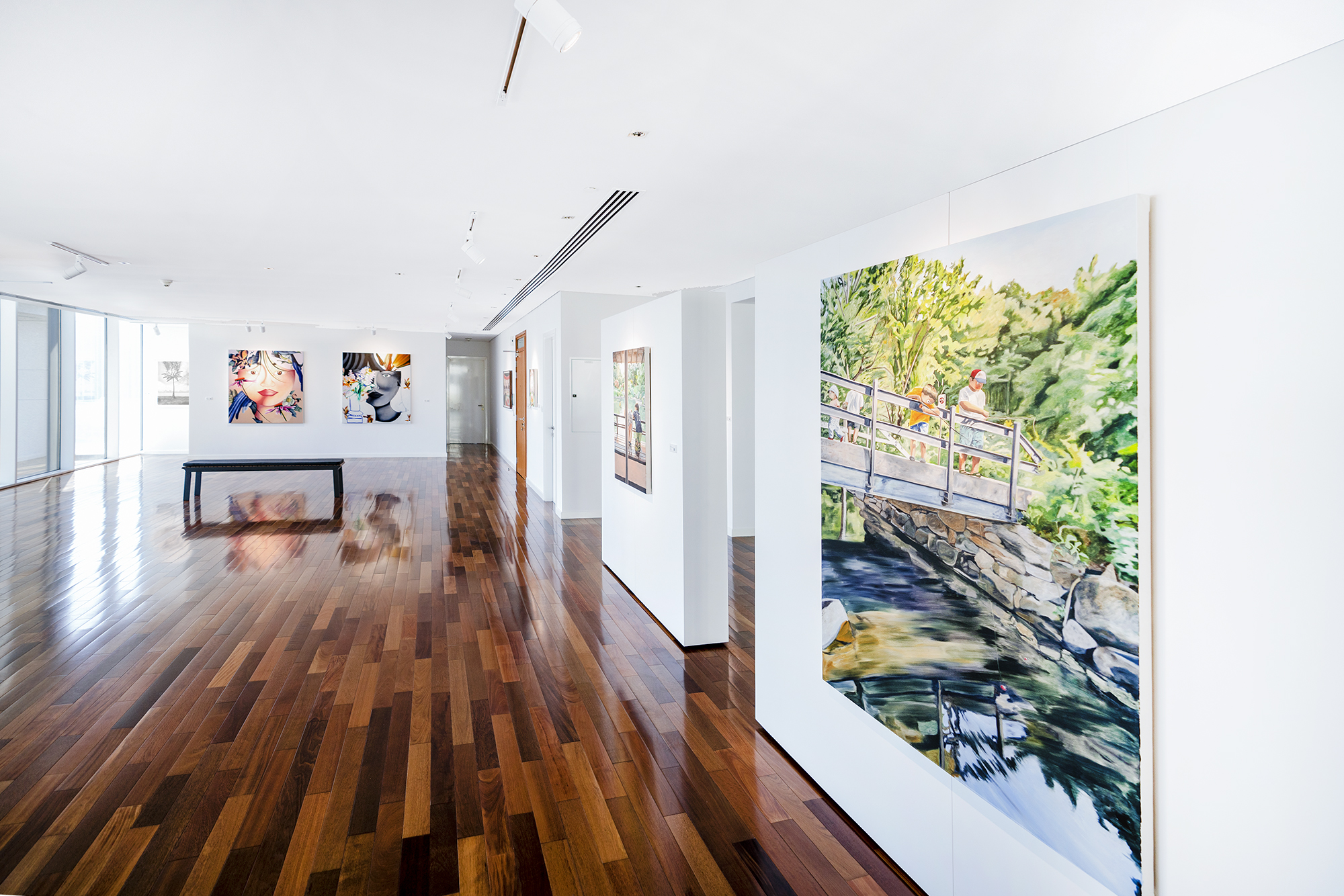 The lineup features the works of artists that are not well known to the art audience in the Middle East. Including Julien Boudet; Marcela Florido; Hiroya Kurata; Léo Luccioni; Tristram Lansdowne; Liz Markus; Clément Poplineau; Samantha Rosenwald and Tony Toscani. The collaboration realises Volery's aims for a more comprehensive presentation of contemporary happenings in the international art scene.
Inspired by the song Higher Than the Sun by Primal Scream. The exhibited artworks capture moments of solemn peace whether it is in the stillness of time over the hill with two figures dancing under blue skies; the ecstasy of a warm meal fulfilling our cravings; a caveman returning with his victories; or it is the contentment of a lavish green background, water running and childhood memories playing. The exhibition drifts in inner peace, free of time; it is a reminder to stop and appreciate the moment, live in today and leave tomorrow's worries for when they come.
The exhibition will run until January 11, 2022 at Volery Gallery, DIFC, Dubai, UAE. Gallery hours: 1:00 PM – 7:00 PM.
Schedule your visit here.
Scroll down below for more photos of the exhibition and its opening night!