Over the past year, Sebas Velaso have received many requests from collectors wanting to acquire works at more affordable prices. While this is difficult with the growing demand for work, Sebas has always maintained that more people should have access, than less. The artist have decided to issue a timed release print of two recent images in an effort to keep the work inclusive and accessible, while respecting the growing popularity of the very limited originals.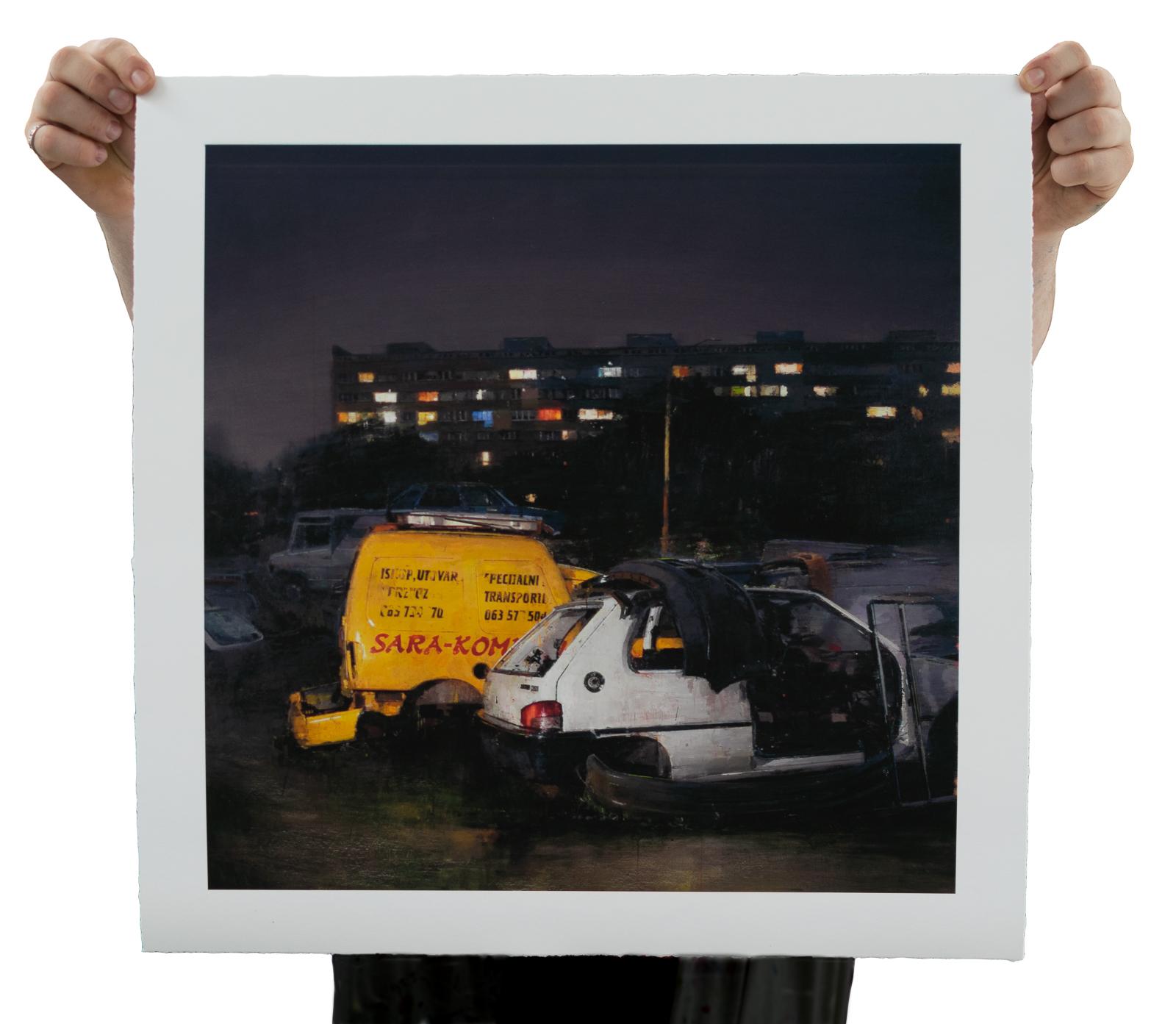 Kalejdoskop Moich Dróg (Kaleidoscope of my ways)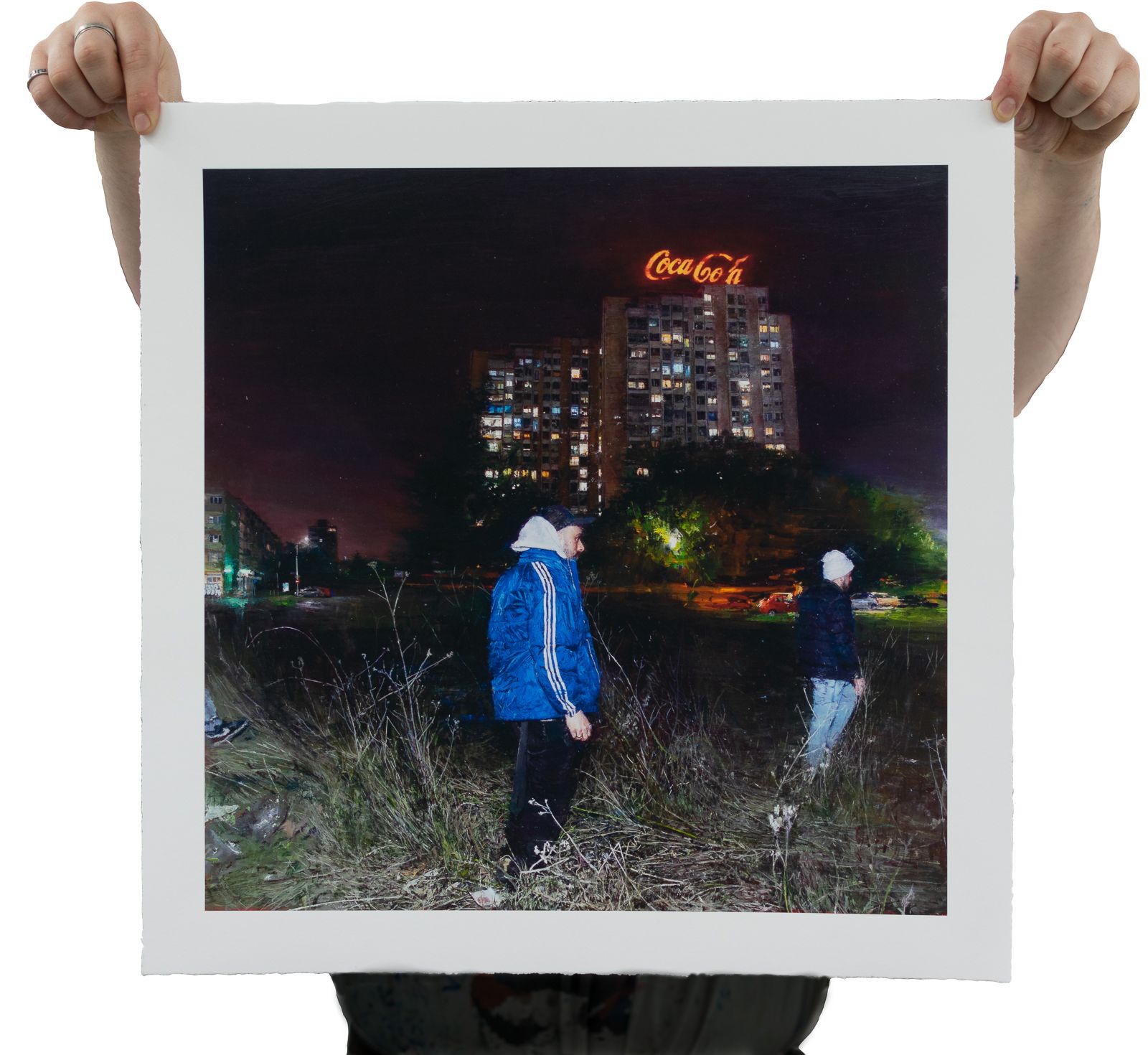 Kao da je Bilo Nekad (As it Was Once Before)
Fine Art Print Giclee on Hahnemühle 310gsm
Hand Pulled Varnish Finish
45cm x 45cm
£150
The prints were launched  last Wednesday 26th April 16:00.
Over the past few years, Sebas Velasco has identified himself among the great documentarians of the transitional countries of Eastern Europe. With frequent visits to countries of former Yugoslavia, Poland, Hungary or Ukraine; Velasco observes the shifting relationship between the urban environment and economical/political structures. Compositions are collaged from his own photography to create impossible yet familiar vistas, his brutal constructions become stoic remnants of a memory lost to time.
It's been a busy start to the year with Sebas on the road for research and in Studio preparing for upcoming shows including European Museum of Modern art in Barcelona and a group exhibition in China for an show curated by Sir Nicholas Penny, former director of the National Gallery, London.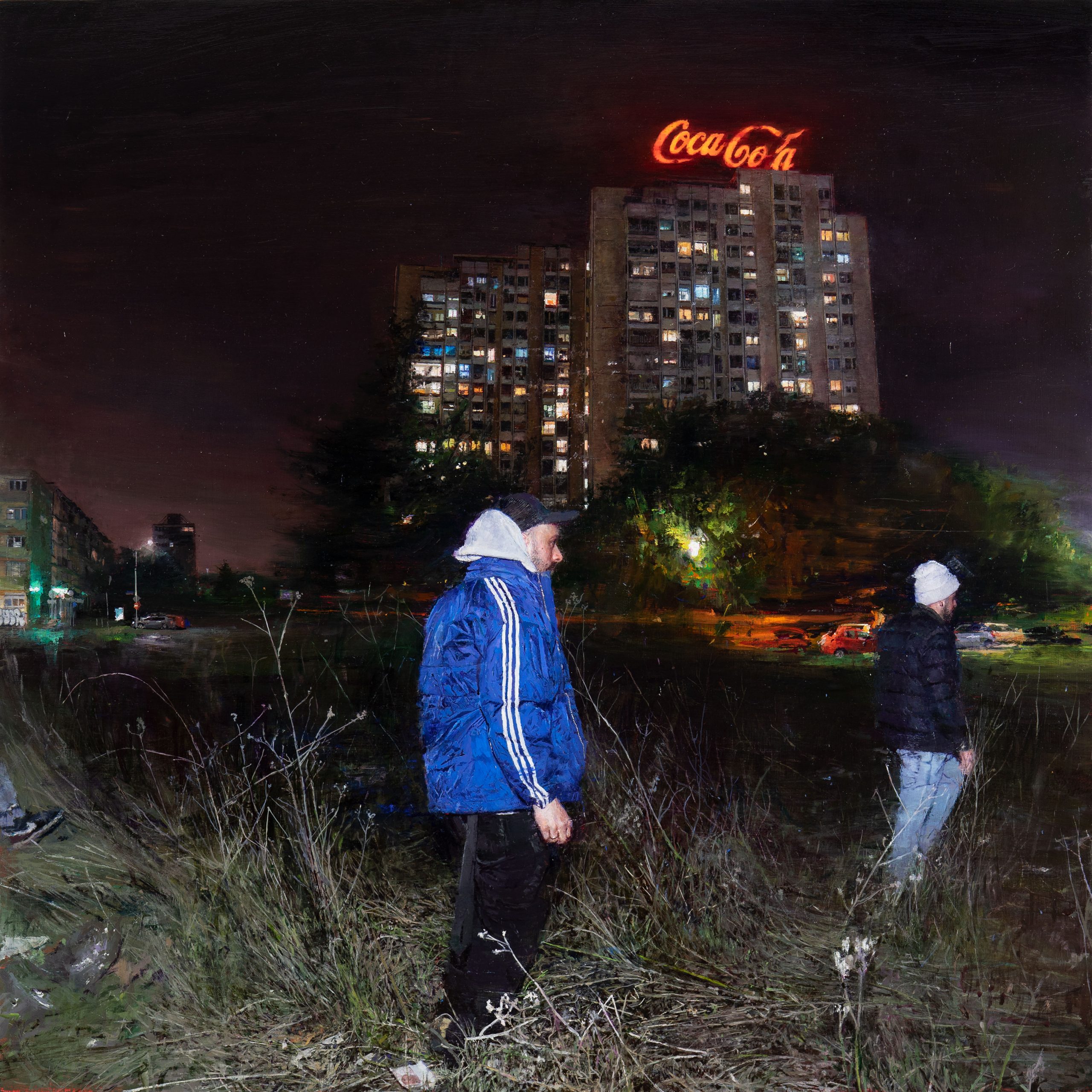 Ascended the the Mer Collection (Image Wasted Years)
Following its honourable mention in a painting prize from the Museum of Modern European Art and a shortlist position with the Royal Society of Portrait painters, 'Wasted Years' has been acquired by the prestigious Mer Collection, one of the most important private collections in the current Spanish scene. The collection specialises in European and American figuration since 1980 and includes masterpieces of artists such as Eric Fischl, Cindy Sherman, Marlen Dumas, Lisa Yuscavage, Merilyn Minter, Luis Gordillo and Cecily Brown. The title takes its name from an Iron Maiden song title, a band who famously supported the British football team West Ham. The subject is further shown wearing the clubs iconic burgundy and blue jersey. Special thanks to Sergio García Bayón.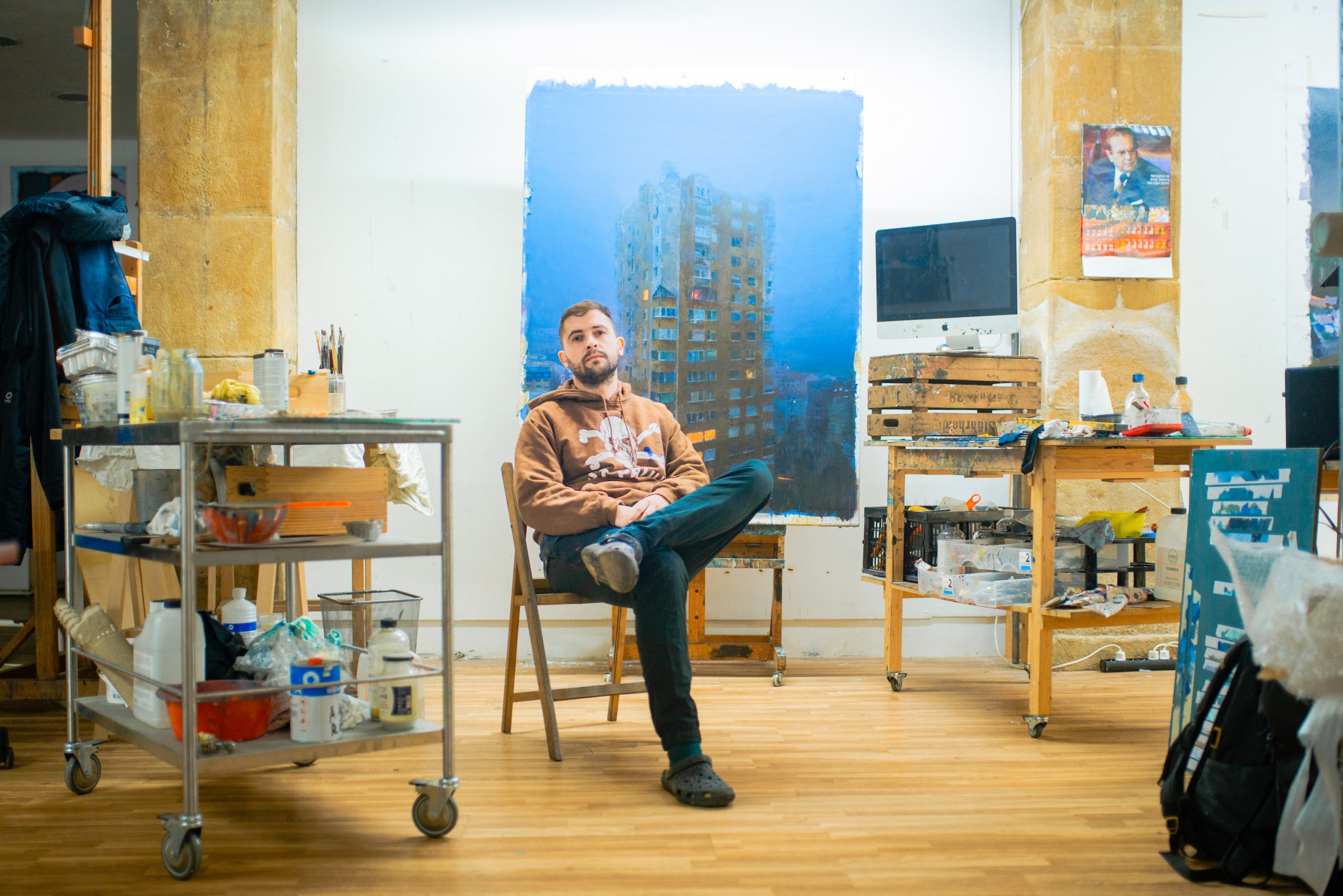 Exhibition at the Museum of European Modern Art
Sebas is proud to announce his participation Representational Art 2023 which opened at European Museum of Modern Art (MEAM) in Barcelona on 21st April – 25th June. Cited by the Culture Trip as one Barcelona's Top Museums, the collection is housed in an 18th-century palace, showcasing figurative paintings & sculpture from the past 200 years.
Collaborations with long time friend and Artist SAINER
Following their on street collaboration in Colombia this past December, the two artists have recently completed a canvas that has spent the past year going back and forth between Spain and Poland. With a focus on colour, we see abstract and figurative collide as Sebas' density and depth is offset against Sainer's bold and flat juxtapositions. Across city scapes or landscapes, cold neon or warm sun, a spectrum of progress underscores the piece. From the raw grid marked canvas to the highest saturation of colour, we are suspended in a deliberate moment of possibility for what could be and what will be.