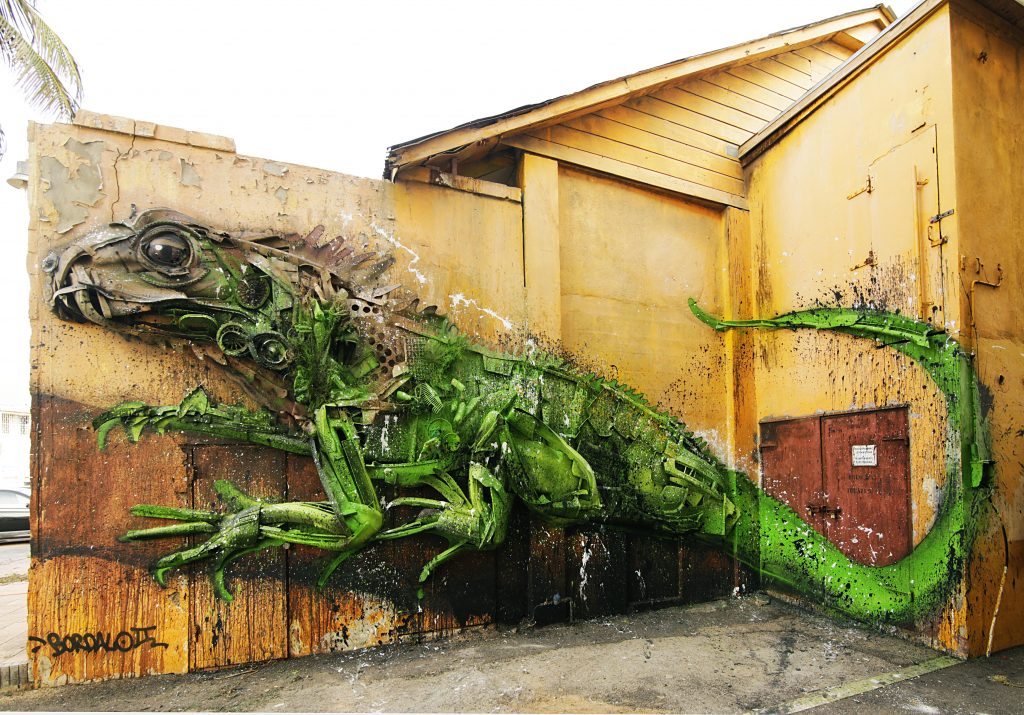 Bordalo II just finished working on a large new piece for the Aruba Art Fair on the streets of San Nicolas in Aruba.
As usual with the Portuguese street artist, he created another impressive 3D street sculpture which was built using trash and found materials. The sculpture is taking the form of a lizard that is commonly found around the island of Aruba.
Bordalo II has been pushing the boundaries of Urban Art with his new unique and innovative technique that has been appearing on the streets all over the world in the past two years.