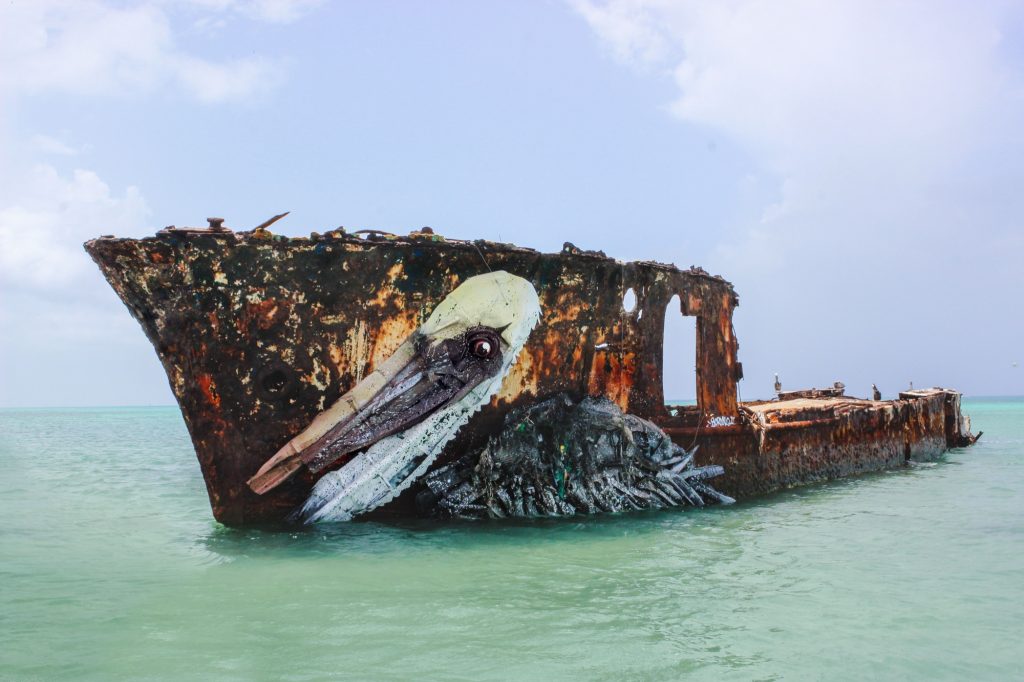 While you discovered his first piece in Aruba a few days ago, Bordalo II also took over the beach with an aquatic installation.
Taking the form of a giant "Pelican" chilling on a rusty abandoned vessel, the talented Portuguese street artist created this solid 3D installation using trash and found materials collected around the streets of Aruba.
Take a peek below for some more detailed images and then make sure to drop your two cents down in our comments section.