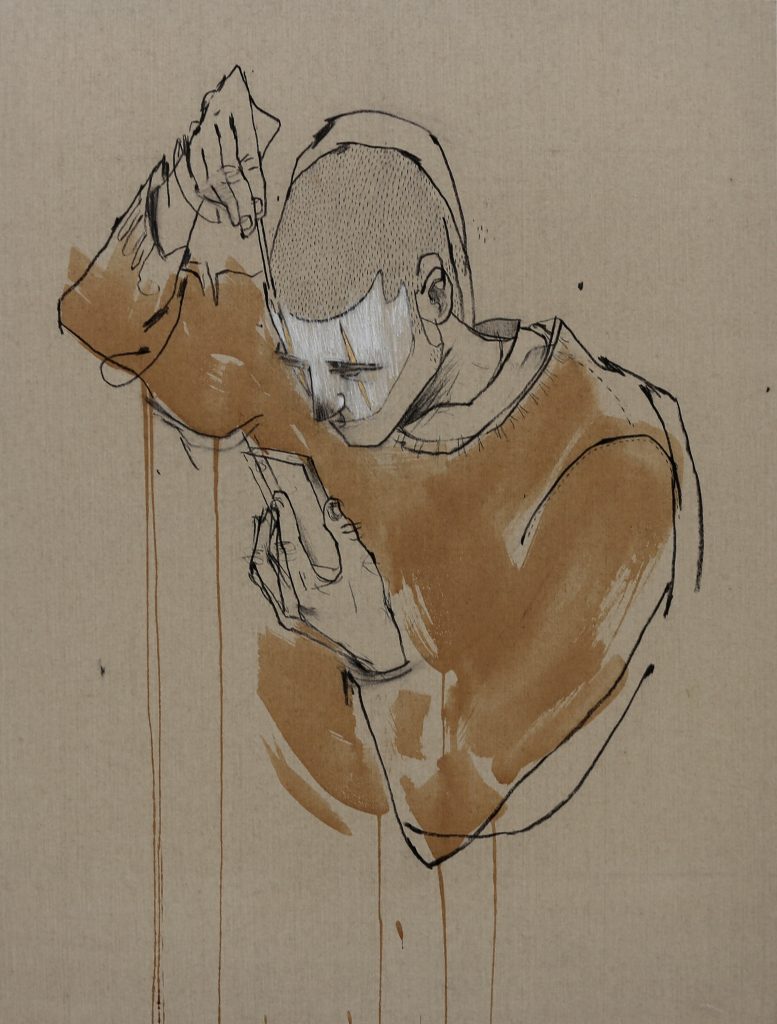 Our friend Word To Mother will be opening a new solo exhibition opening in Dubai on December 6th 2016 which is entitled "Every Saint Has A Past, Every Sinner Has A Future" at The Mine Gallery.
Born and raised in an English seaside town, Word to Mother is an artist whose work explores feelings, healing and identity. Every Saint Has A Past, Every Sinner Has A Future challenges the material and mental superficialities of contemporary world, peeling them back one by one to search for the genuine intentions that lie beneath our actions.
Gold kisses, butterfly tattoos, what lies behind social media personas and a Native American respect for the earth are treated with overflowing tenderness and the fullness of being alive, leaving their viewers not only with a space for contemplation but a set of instructions for inner regeneration.
The British artist will also release a unique limited edition hand-finished screen print. Edition of 20, each being unique with different colors.
If you are in the neighborhood, make sure to stop by the gallery for the show's opening on December 6th from 6PM to 9PM on Street 8a (Opposite Serkal Ave) Al Quoz 1, Warehouse 38.
The preview list can one requested at [email protected] and then make sure to take a look below for more preview images by Spraying Bricks.