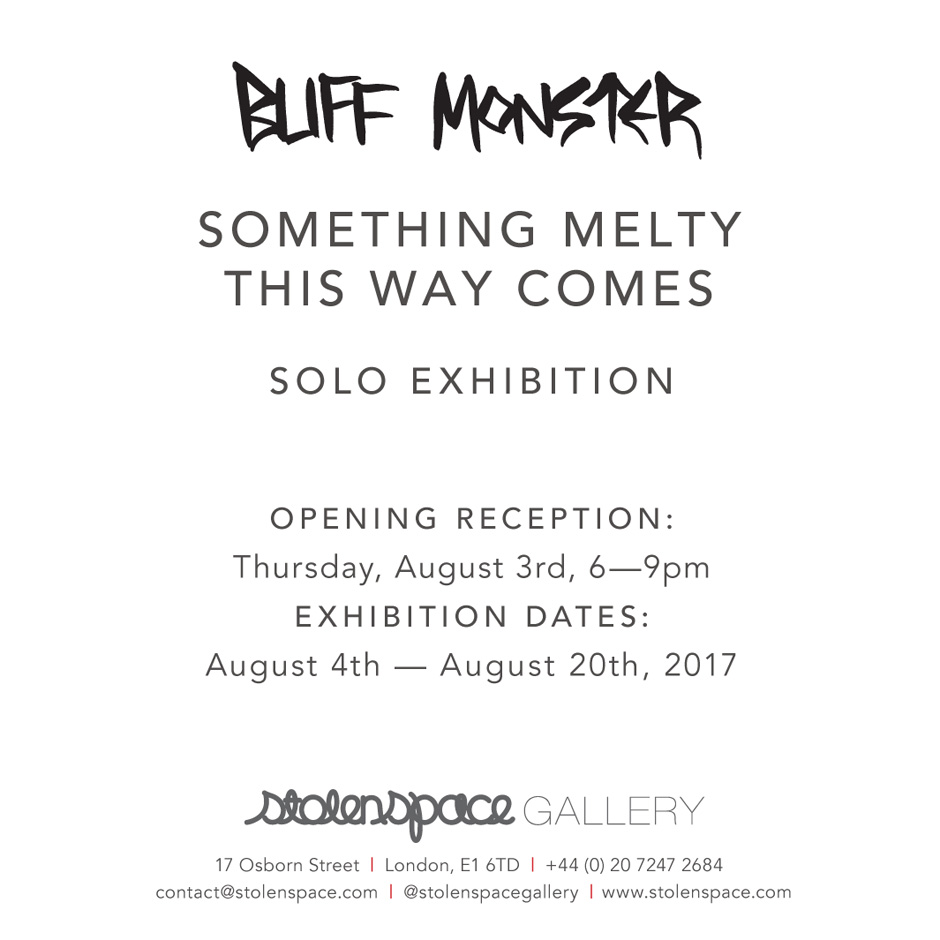 Everyone's favorite melty misfit Buff Monster is back with a gigantic new mural and solo show at Stolenspace Gallery in London opening this Thursday night!  For this show Buff focused on an edition of small painting which all tell a story like a comic book, and intricate painting on smashed paint cans.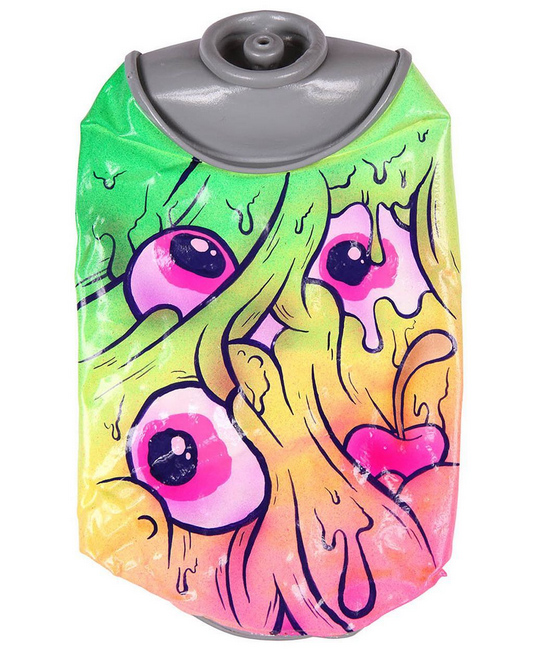 Buff Monster is excited for the opening this Thursday "The art is finished! I'm really happy with all the pieces, and I am excited for you to see them. I was able to re-visit some old favorites, like painting flattened spray cans, and explore some new styles and methods as well."

The opening reception is August 3rd from 6 – 9PM.
Exhibition Dates: August 4 – 20, 2017
StolenSpace Gallery
17 Osborn Street,
London UK E1 6TD