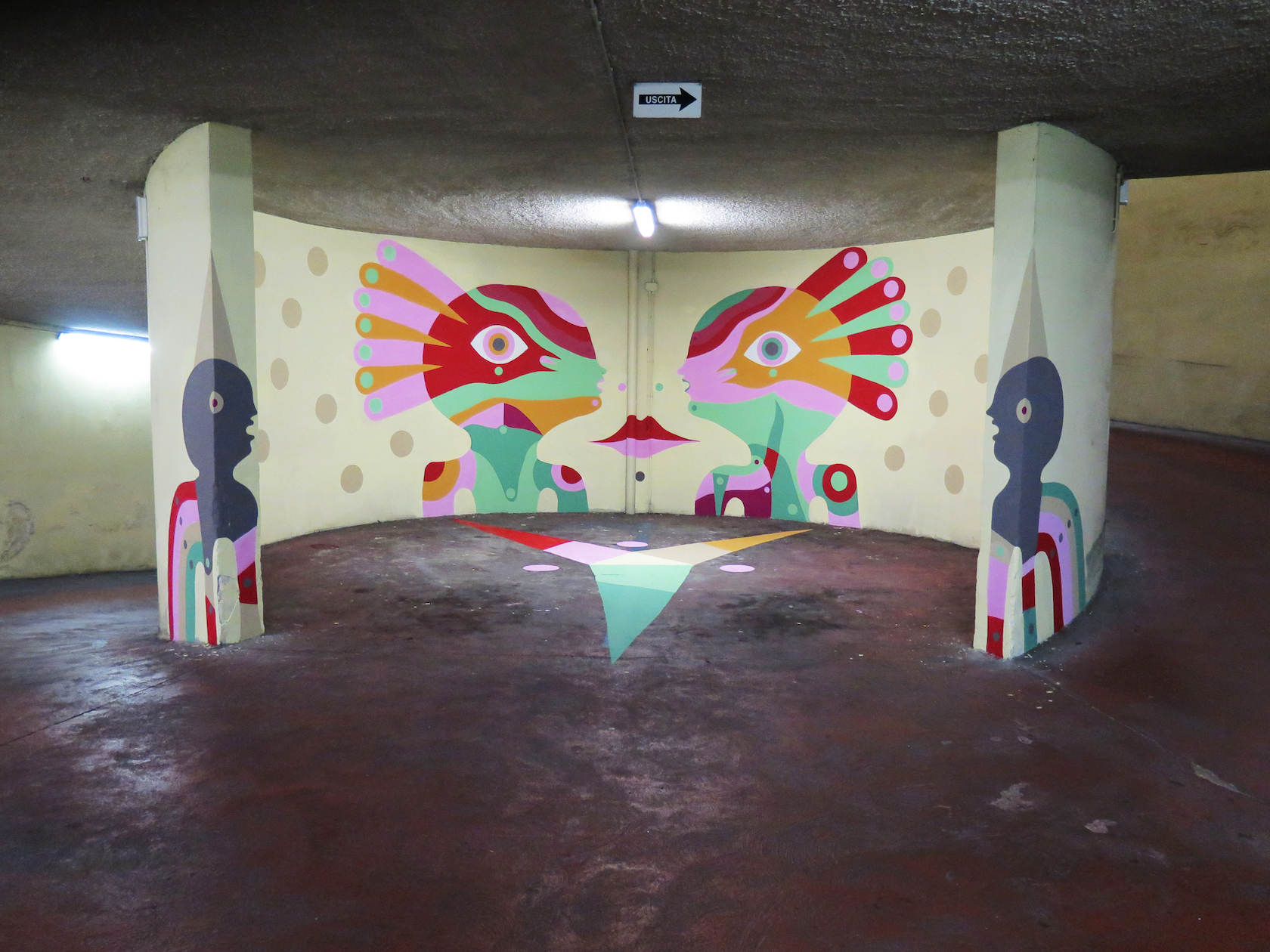 Gio Pistone confronted this particular structure taking inspiration from its peculiarities… The space recalls that of an Etruscan tomb, something sacred which is in open contrast with the profane character of the environment, an abandoned car park in the centre of Ancona, Italy. In the centre of the painting you can see two subjects side by side, which takes it to another level and it makes a third figure emerge from the space… Both sides feature two sphinxes who are protecting the place, a typical tomb archetype belonging to different cultures.
The idea of developing the intervention thinking about the structure as a tomb, leaded me to a reflection on the infinite, on the past and the future, with the space that somehow becomes sacred, dissolving the sense of time and space as we know it. In order to resume this concept, I painted the symbol of space and time on the ground, a symbol of the ephemeral that I invented.
Artist tells us that working in the space was particularly hard, despite the surface not being that big. The main difficulty was the weather, a cold Gio never felt before, which now pushes her to avoid wall paintings from December to March in Europe and makes her spend those months working in the studio rather than outdoor… Unless the wall is in Mexico.
Check out more shots below and stay tuned for more updates from Italy!