Art Series Hotels in Australia will challenge their guests this spring to leave their mark on three of its properties. Until December 30, rooms at The Blackman, The Johnson and The Olsen hotels will be form interactive canvases as part of an immersive art project.
The collaborative idea follows the award-winning No Robe campaign, where Art Series guests could pose nude for portraits, and the 'Steal Banksy' initiative, which actively encouraged the theft of artwork.
Australian street artist Luke Cornish (aka E.L.K) kicked off the project for Art Series, creating a different artwork at each hotel; a portrait of John Olsen, Charles Blackman and Michael Johnson, that guests can complete.
Hotel staff equip participating guests with an array of spray cans and paint brushes, a gown, mask and gloves will be available for guests to use, with each person given 2 minutes to create their own addition to Cornish's work.
Cornish is excited to see the results: "I'm thrilled to be working with Art Series Hotels on Colour Your Stay. Their dedication to supporting urban art and all of its wonderful satellite genres is a passion I share and I'm really excited to see what we create together with guests."
From Japanese artist Yayoi Kusama's Obliteration Room to Measuring the Universe by Slovakian Roman Ondák, contemporary artists are increasingly involving the public in their creations.
"Supporting the arts and delivering unique art inspired experiences for our guests that are personal and bold sits at the core of the Art Series Hotels brand," Director of Marketing Ryan Tuckerman explains.  "This exciting campaign celebrates the growing art movement that directly engages the audience in the creative process and explores all manners of self-expression."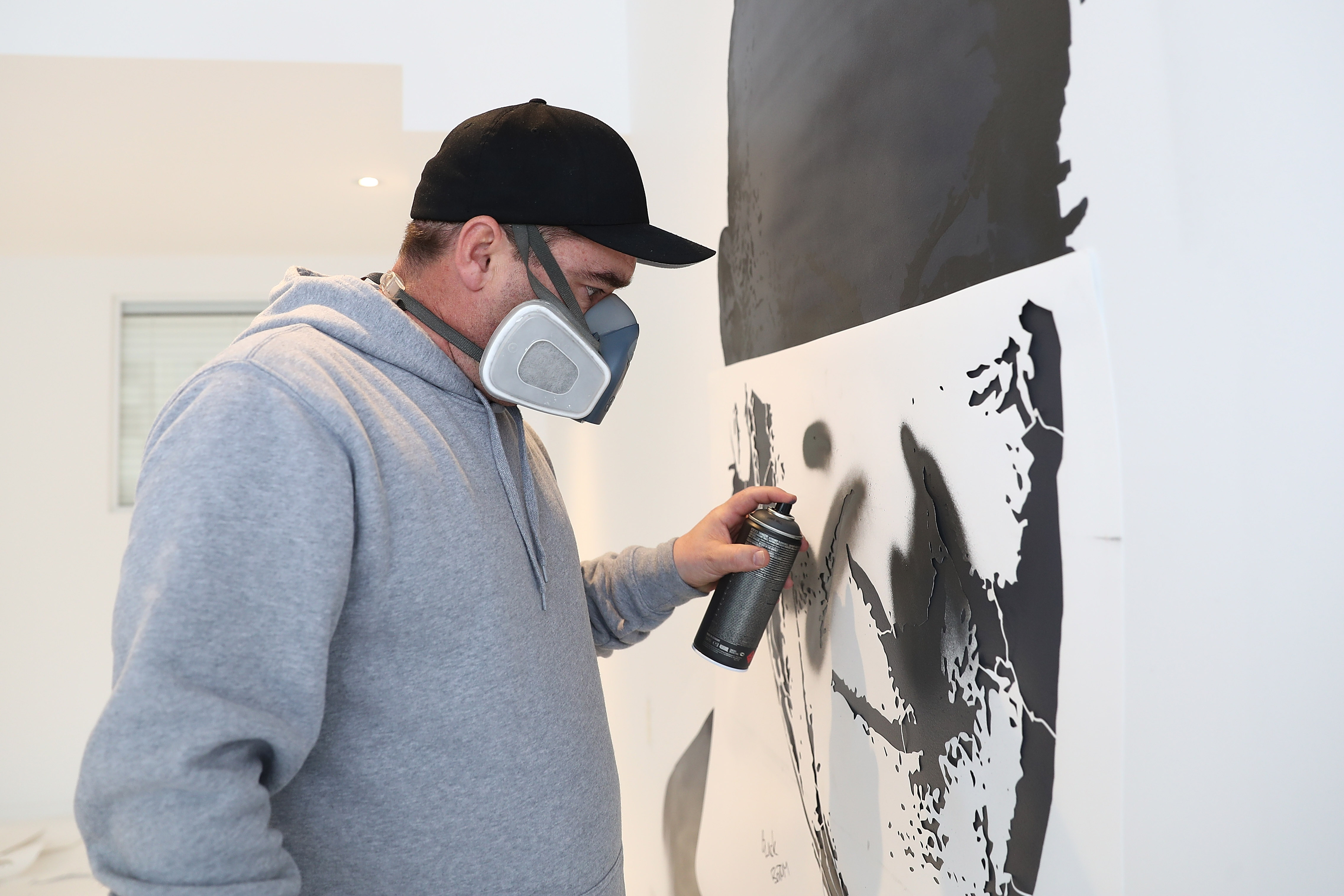 Cornish officially launched the campaign and unveiled his artwork at The Olsen in South Yarra on October 15. His latest exhibition (In)appropriate also opened at the Metro Gallery, Armadale on October 4.
Guests who share a photo on Instagram with the tag #colouryourstay will go in the draw to win a night on Art Series plus a signed E.L.K drawing.
To find out more visit: www.artserieshotels.com.au/colouryourstay/