If it is not obvious at all to have certainties in life, what is certain is that every time the Nevercrew leave a mark of their passage, we remain struck by their skill.
This time we talk about Celsius, the latest work made by the Swiss duo at Spazio Morel in Lugano.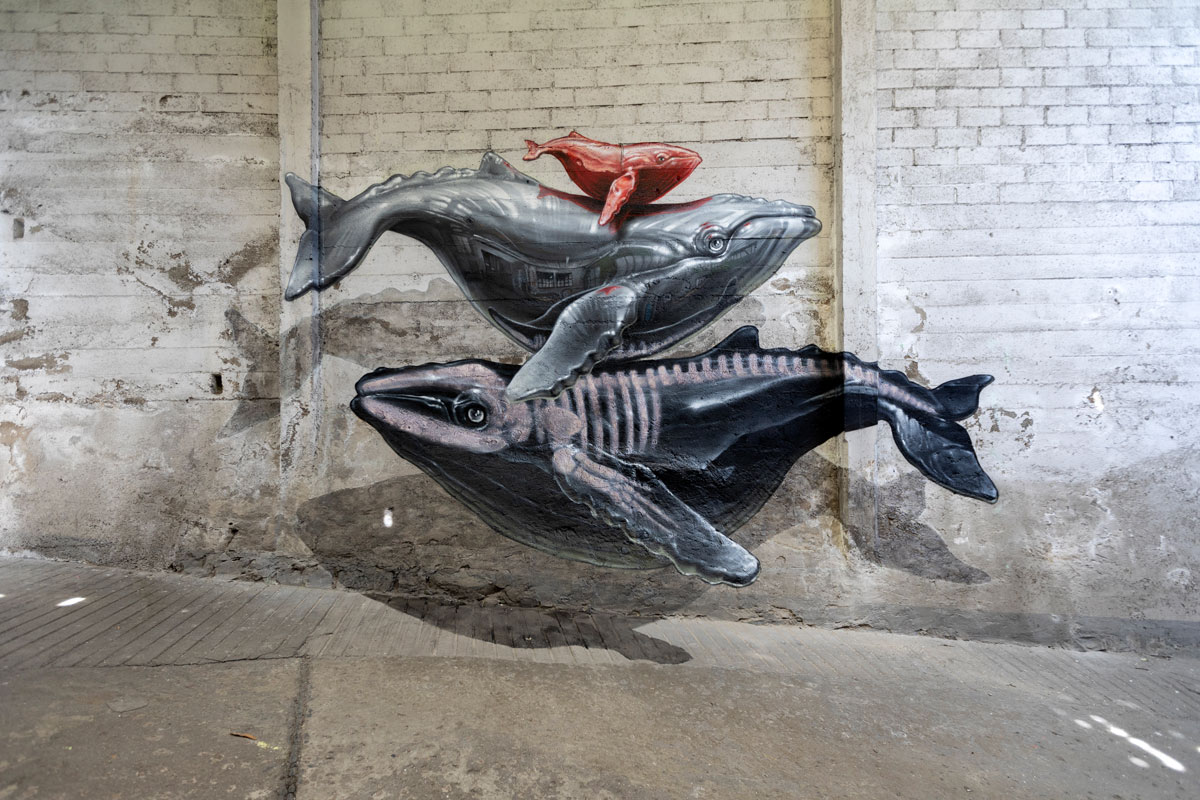 The painting proposes one of the symbolic subjects of their work, or the whale, but this time the work is part of a project on which they're working since years, in the search for artworks that could react directly to reality, to human action and to human influence, with a direct focus on environmental changes.
The use thermochromic paint allows the possibility to create an immediate transformation and at the same time a silent litmus paper of the actual situation.
"Celsius" becomes then a timeline and a scale who wants to relate with today's global and local choices while unavoidably including past and future in an interconnected overview.
A thermocronic paint creates an optical effect capable of giving a multiple vision of the work thanks to the environmental climate change. Such as? Check the video below:
"Celsius" by Nevercrew in Lugano (Switzerland)
Have a look at more images sent by the artist and stay tuned with us for more news from street art worldwide scene.