"The Delirium of Juan Carlos I" mural, created by artists FASIM and MR. KERN, is a captivating masterpiece that delves into the complex psyche of Juan Carlos I, the former King of Spain. Fasim and Mr. Ker5n's collaborative work offers a thought-provoking and visually stunning commentary on the historical and personal dimensions of Juan Carlos I's reign.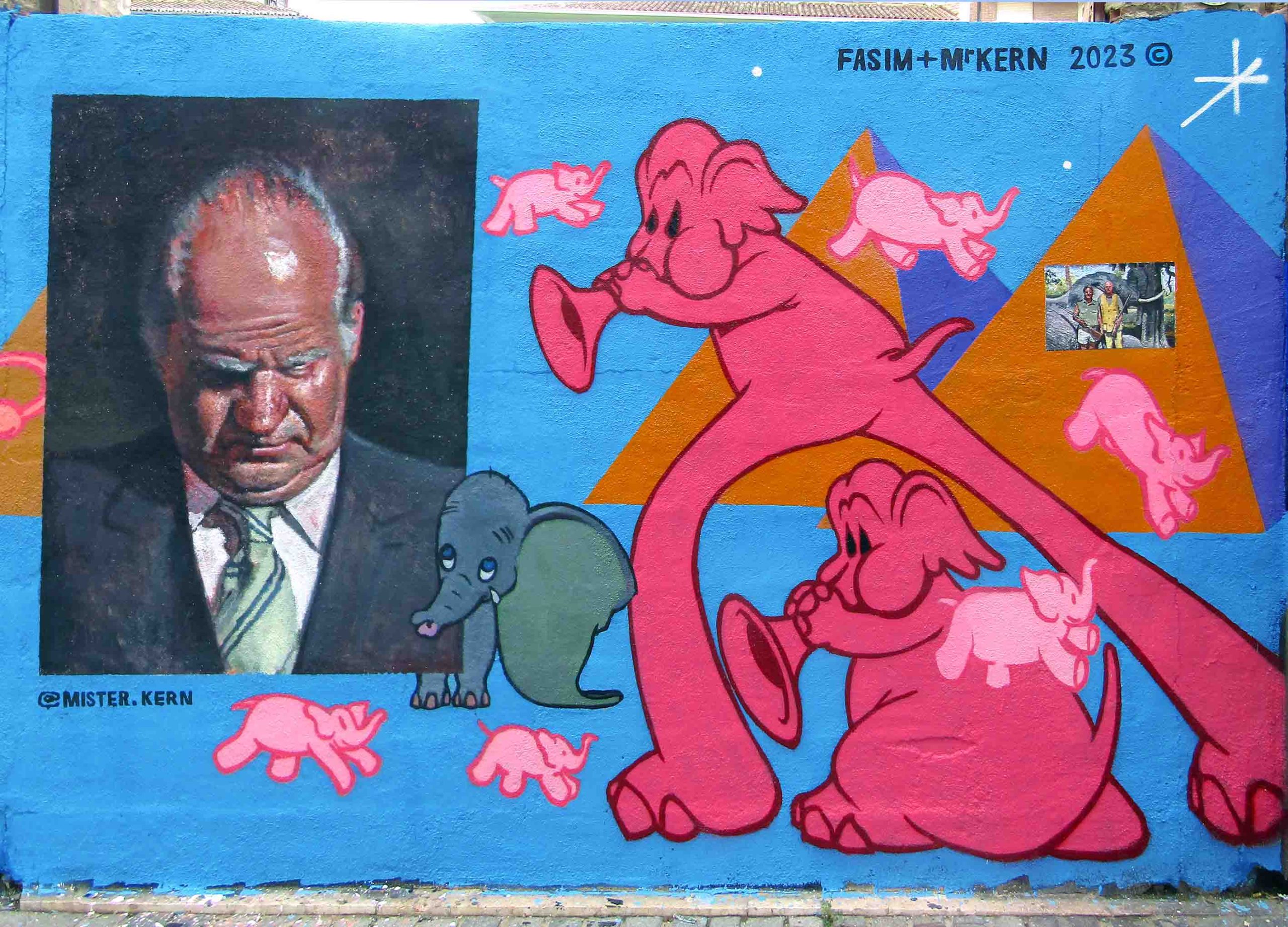 Germán Bel, aka Fasim, born in Barcelona in 1972, is a pioneer urban artist in Spain, active since the 1980s. Henry Chalfant played an important role in Fasim's career and will be a key piece in his later artistic development.In 1989 he met Futura 2000 at an exhibition held at the Arcs&Cracs gallery in Barcelona, where he learned about artistic creations on canvas and his start in urban art, today known as street art, in Europe.
On the other hand, Mister Kern was born in 1981 in Buenos Aires. He studied Illustration in Barcelona in 1999. Inspired by the graffiti covering the city he left the classrooms and started painting in the street. After getting his diploma he decided to pay tribute to his Graffiti friends and published an illustration book in 2006 Le Cendart. He shows his work in many solo and group exhibitions internationally; New York, Madrid, London, Toulouse, and so on.
Scroll down below for additional photographs showcasing the mural.