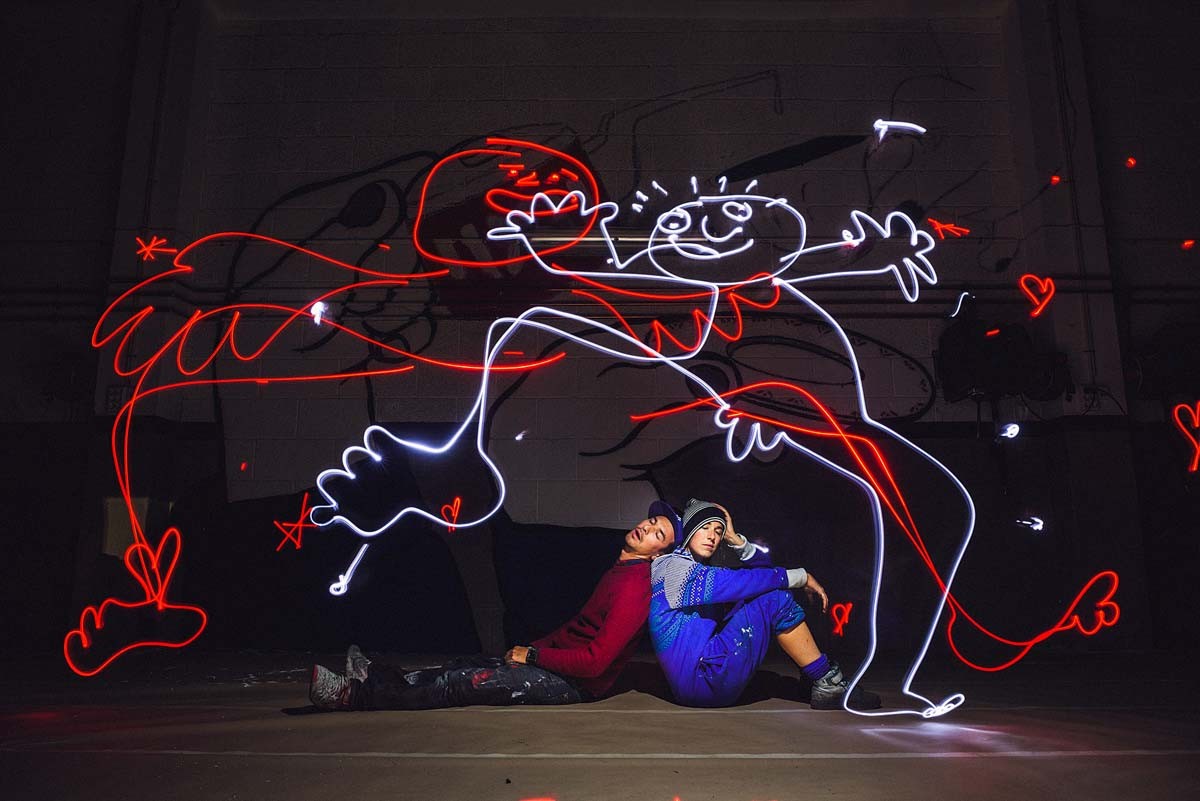 Following the overwhelming success of Ella & Pitr's collaboration with Nuart Festival in 2015, the much-loved French couple returned to Stavanger recently to leave their mark across the region again.
The industrious duo painted a new mural during a two-day snowstorm on a dilapidated four-story building in Stavanger centre. Titled "La fonte des glaces" (or "Melt down" in English), the piece shows one of their trademark giants having taken a tumble.
They also ventured to nearby Sola beach to wheatpaste two German bunkers built during World War II, captured beautifully during a recent aurora by local photographer and 'aurora chaser' Brian Tallman. The duo also found time to experiment with light painting in collaboration with friend and photographer Eirik Halvorsen, who was inspired by "Ella and Pitr's love for each other, love for their work and their childish, quirky humour".
Despite being based in St Etienne, France, Ella & Pitr are fast becoming local favourites and already plan to return to Stavanger in mid-August to continue their Nordic love affair.