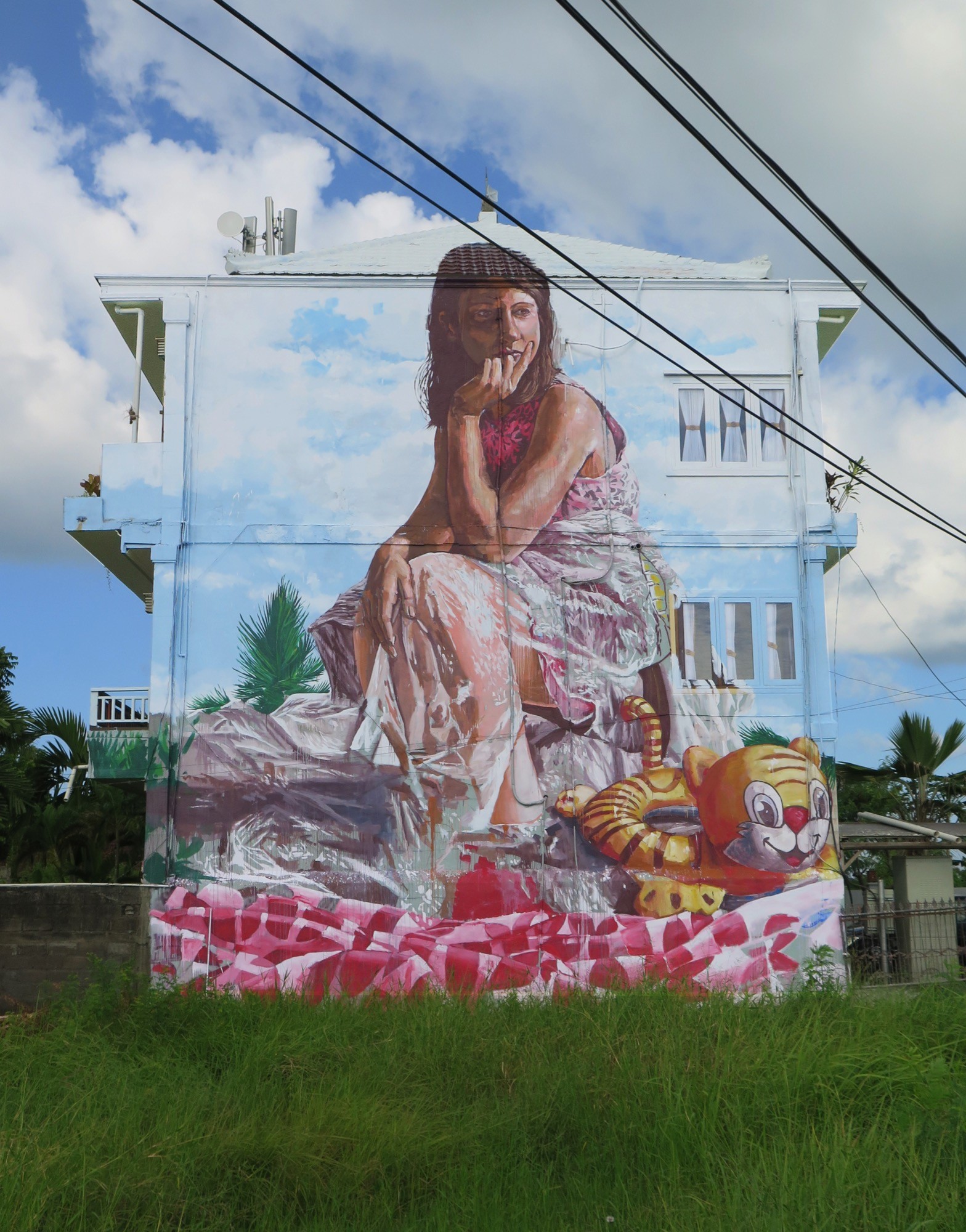 While you discovered some progress shots a few days ago, our friend Fintan Magee has now wrapped up his piece in Bali for the first edition of the TropicaFestival.
Entitled "Girl With Inflatable Tiger", the Australian muralist created this beautiful new piece showing a young lady sitting down next to her inflatable tiger. If you are in the area, you'll be able to find this piece in Canggu.
Take a look at more images after the break and keep checking back with us for the latest updates from Southern Asia.