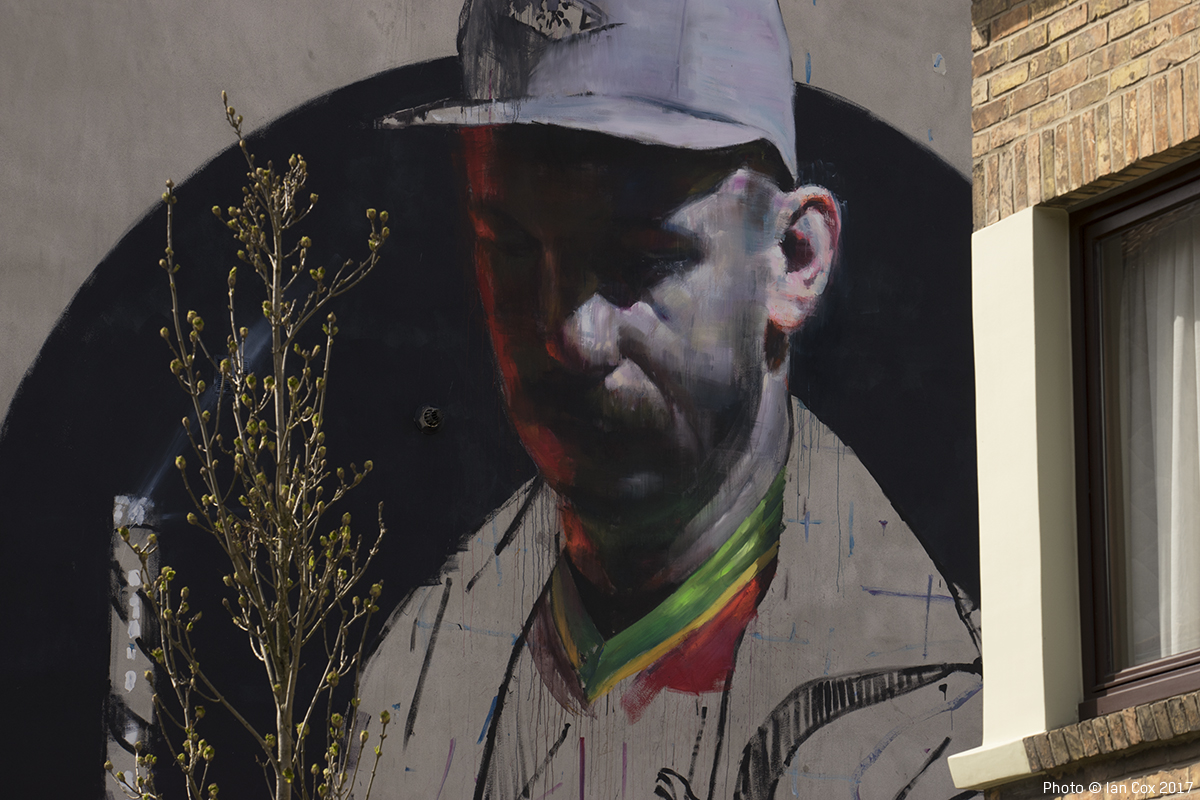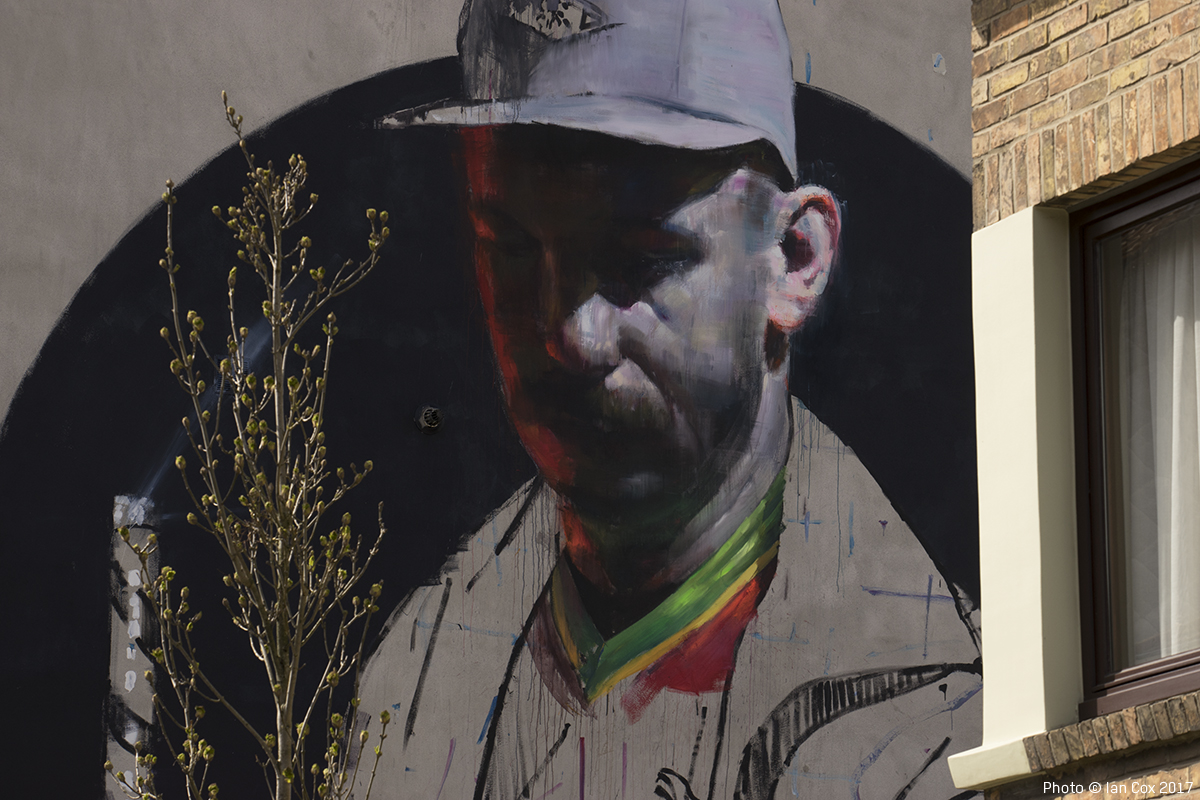 Sebas Velasco is also part of this year's brilliant lineup for the second edition of The Crystal Ship Street Art Festival currently taking place on the streets of Ostend in Belgium.
Blending his expressive painterly style with the building, the talented artist is in the process of creating another impressive piece which will be enjoyed by the local residents for years to come.
The Spanish artist has been painting graffiti since 2004, but his artistic language was influenced by his degree in Fine Arts at the University of País Vasco and Masters Degree in Painting at UPV/EHU.
Take a look below for more images by Ian Cox while you wait to discover the final work in the next few days.