World renowned Brazilian artist Kobra returned to Chicago Illinois this month.
Kobra last visited Chicago to create his acclaimed 10-story Muddy Waters mural as part of Big Walls 2016 – a mural festival facilitated by Columbia College and The Wabash Arts Corridor . Having come back to Chicago for the well-publicized mural dedication on June 8th, 2017, Kobra and the curatorial team revisited a discussion the group
had had during the festival about executing another piece using an image of the prolific, mid-century urban photographer, Vivian Maier. While Maier was largely unknown during her lifetime (1926-2009), but her work has captured the attention of the world after being discovered in 2008 spawning books, exhibitions, and a documentary film.
The artist, once again, collaborated with Lindsey Meyers and Simone Garcia -the duo behind Chicago-based Beauty & Brawn Art Gallery/Sinergia Arts .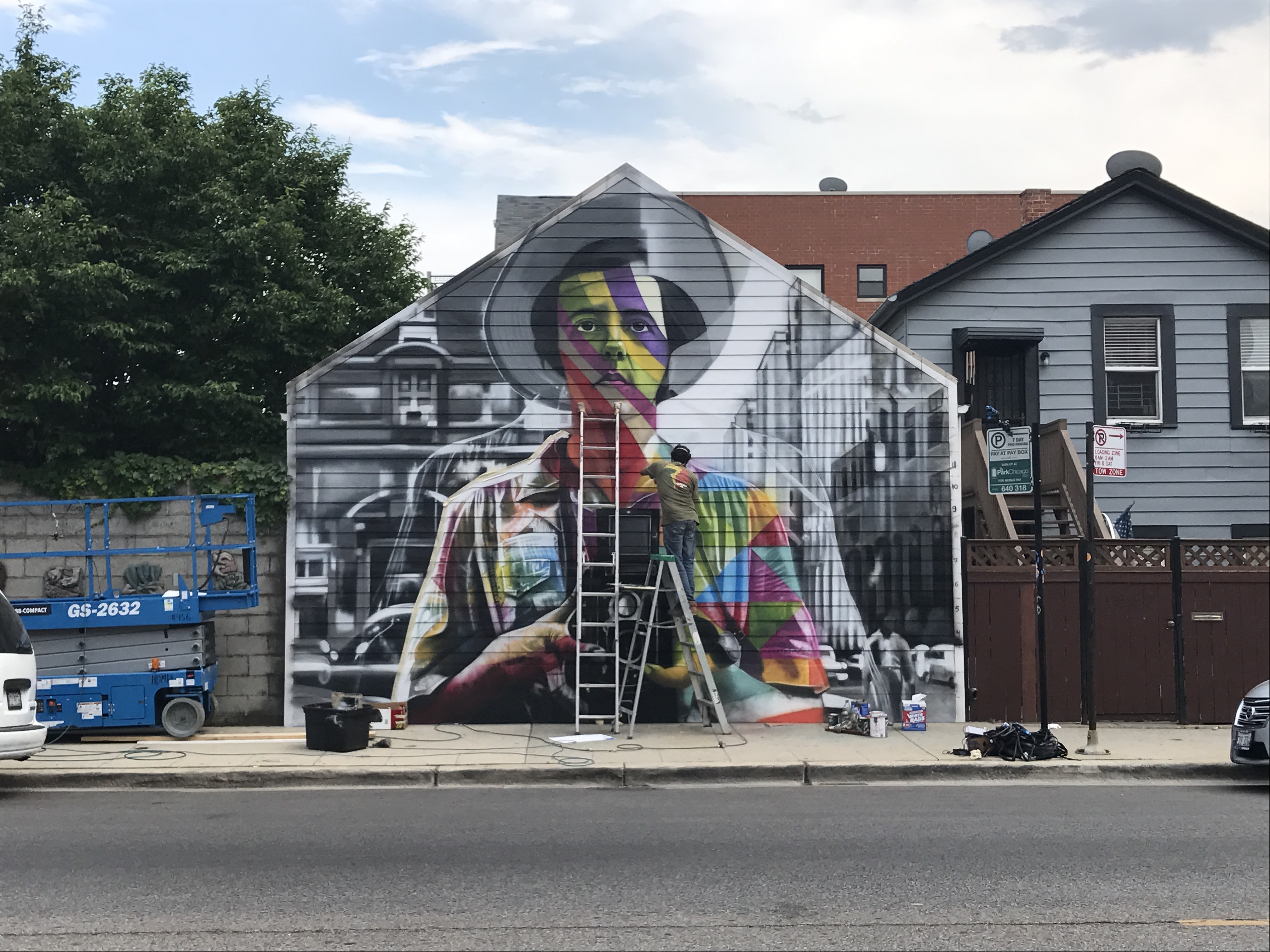 The Vivian Maier mural is located at 1651 W. North Avenue at Paulina & the EPIC Muddy Waters mural is located in the Chicago Loop at 17 N State Street at Washington Street .
Keep up with Kobra on Instagram at @kobrastreetart and his website www.eduardokobra.com
Photo credits and a big thank you to Lindsey Meyers and Simone Garcia of Beauty & Brawn Art Gallery/Sinergia Arts (www.beautyandbrawngallery.com)!