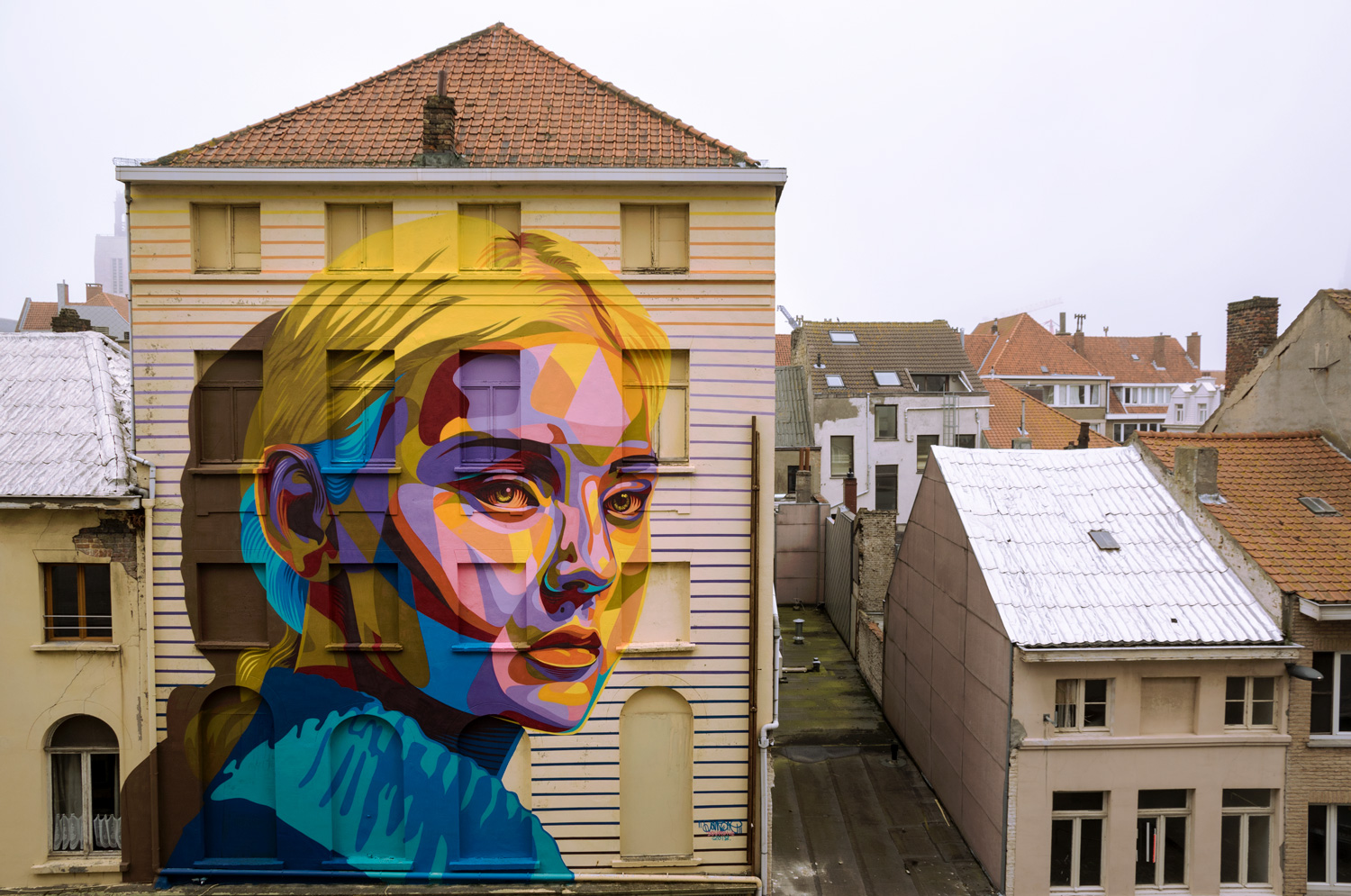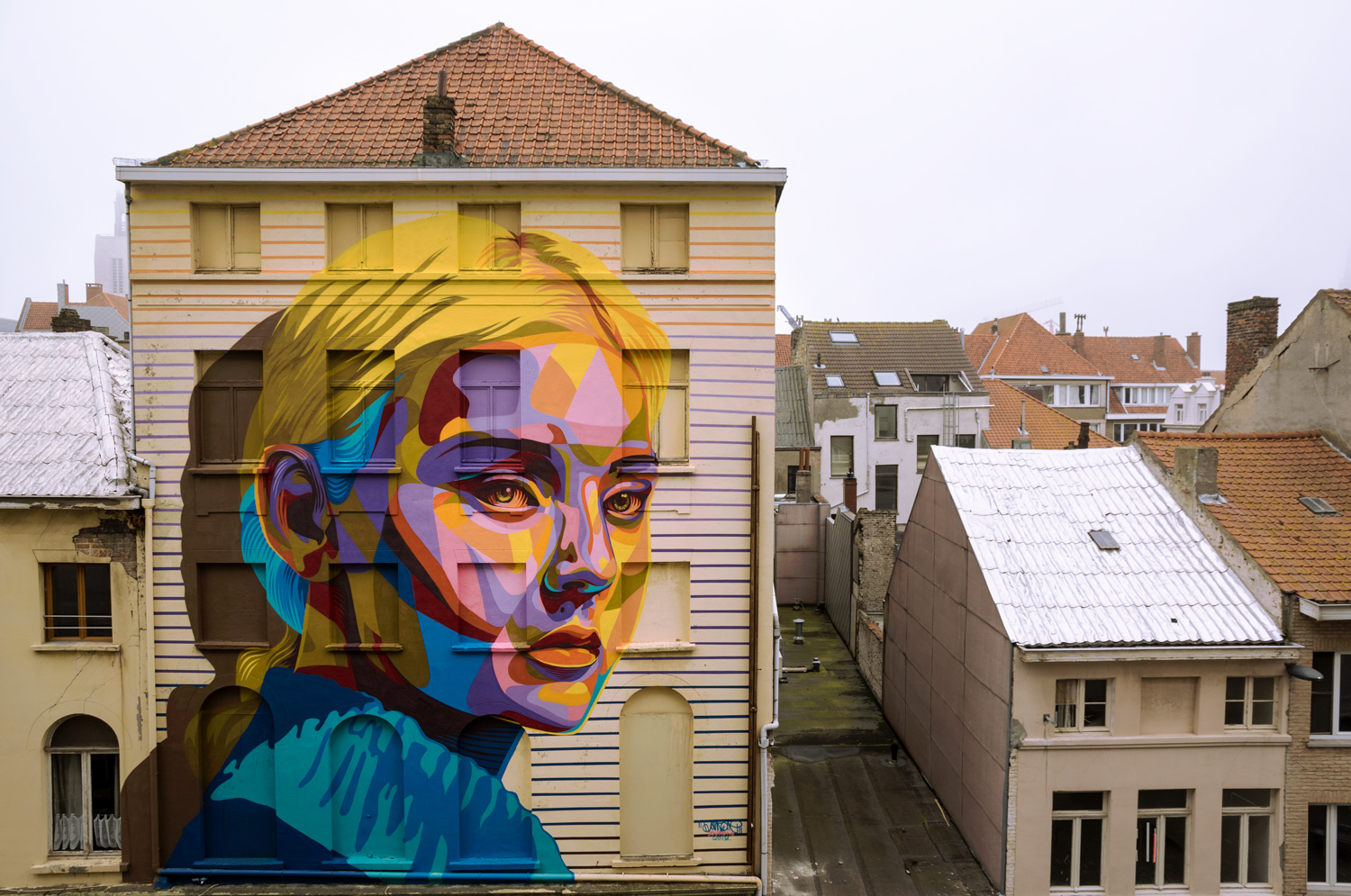 Dourone was also part of the year's line-up for The Crystal Ship street art festival which took place on the streets of Ostend in Belgium.
Fabio Lopez aka DOURONE was born in Madrid and raised in the countryside. Travelling extensively around the globe he's a creative artist who loves to paint and be inspired by all the places he's been to and by the people he's met along the way.
After several days of work, the Spanish street artist brought to life this beautiful new portrait which showcases his trademark colorful style.
Discover more images by the talented Henrik Haven after the break and keep checking back with us for the latest murals from The Crystal Ship.