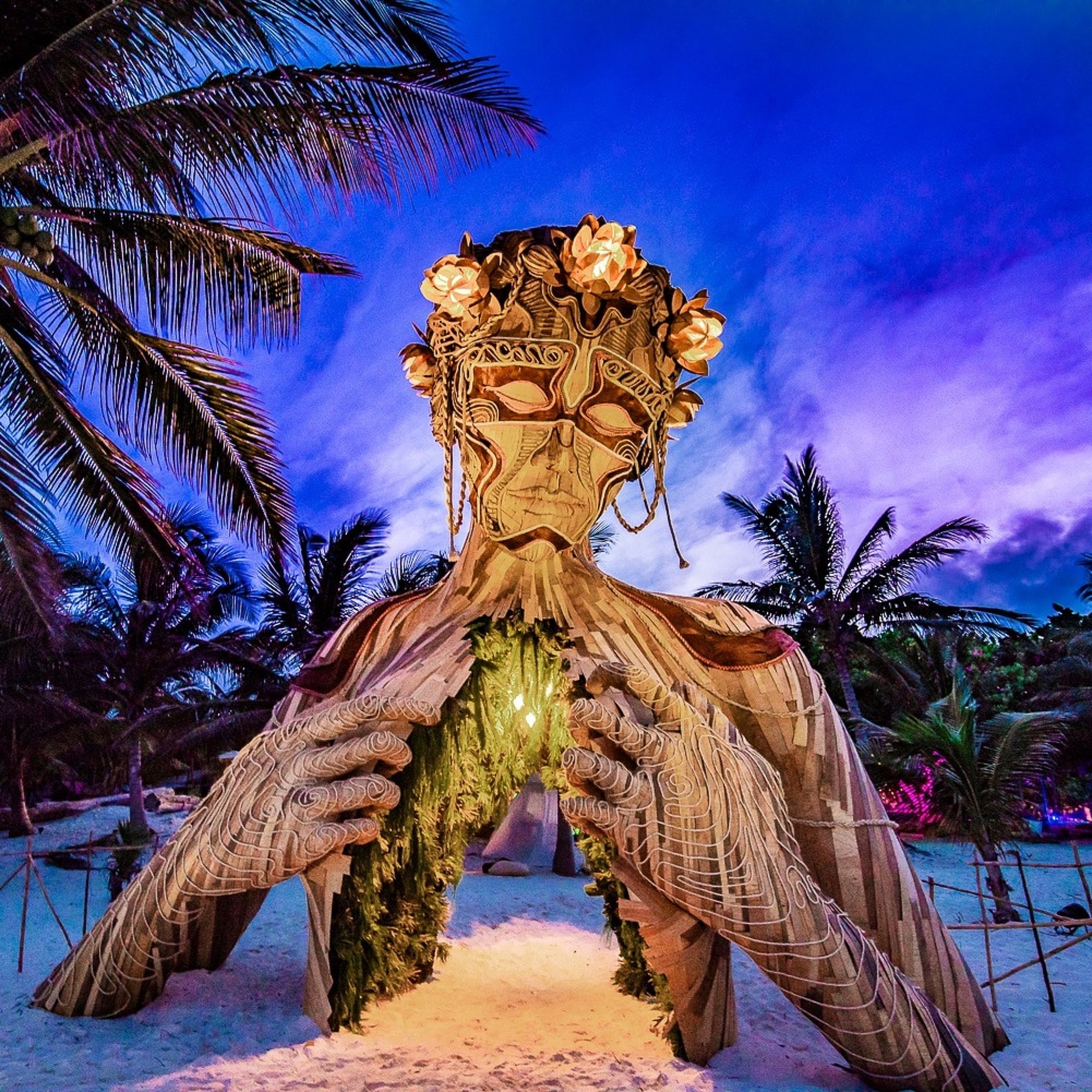 Daniel Popper is a multidisciplinary artist known globally for his larger-than-life sculptures, and spectacular public art installations.
From Cape Town, South Africa, Daniel has created worldwide an array of sculptures , installations and stages.
In town for Tulum's First Arts & Culture Festival, Art With Me, the South African artist brought this incredible installation which is entitled "Ven a La Luz". Come into the Light structure of a native woman opening her heart for you to enter.
Take a look at more images after the break and keep checking back with us for more installations from around the world.