Onur spent time in Chicago this spring crafting a unique and daring mural now adorning the Hyatt Centric as part of the city's skyline.
An internationally acclaimed painter and muralist, Onur has been working independently since 2008. He is known for his futuristic and sometimes experimental painting techniques. This vintage inspired piece is meant to immerse viewers in a dream-like "vignette" evoking emotional and introspective feelings while drifting amongst the clouds.
By incorporating the use of cutting-edge materials, the timeless imagery of the mural will transform and change in appearance from day to night offering different versions and interpretations of the story.
The mural is produced by the well-established curatorial team, Beauty & Brawn, who have earned their reputation as leaders in the creative community for their innovative arts programming, as well as for the production of some of the most iconic murals in Chicago.
The 3,800 square foot mural is located 24 stories above the Loop at 100 W. Monroe at the Hyatt Centric The Loop Chicago. At dark the mural can be seen in a different perspective thanks to the use of blacklight.
Another reason for visitors to Chicago to look UP!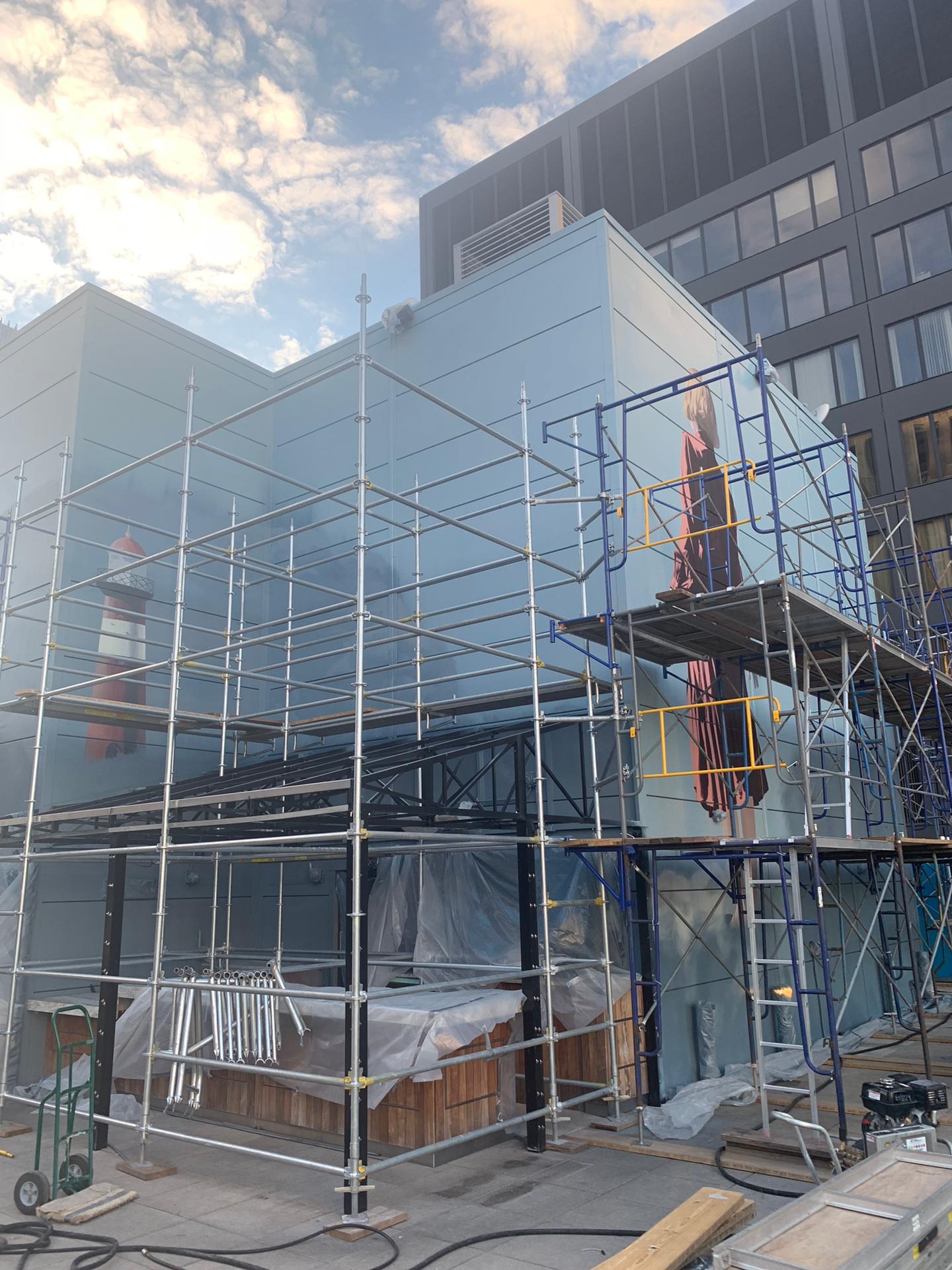 From the artist:
"Grounded"
A woman gazing through the clouds at a distant lighthouse. By day she exists as the dreamer yet by night she yearns for orientation. It pleases her to trace the shapes in the margins between the defined and the opaque. She appears weightless in the blue-grey of the sky  although she is firmly grounded along the watery darkness of the horizon. Whether jumping into an uncertain future or simply standing on the verge of a new beginning or ending, what she is thinking remains unclear. Her story is open to the viewer's interpretation.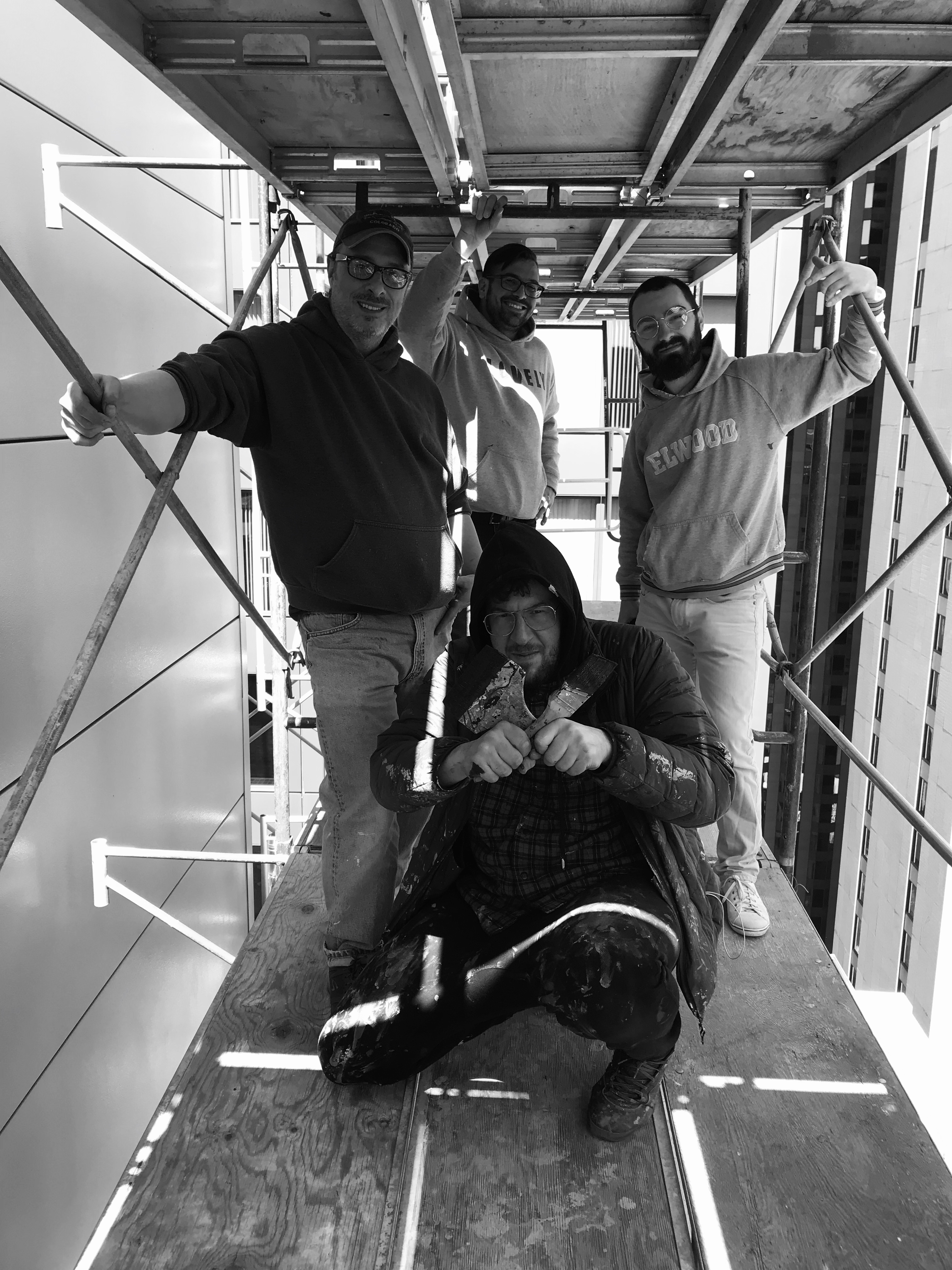 Photos by Simone Garcia, Lindsey Meyers, Zachary Grey-Phelps, Onur Dinc & Jayson Deleon
Keep up with Onur on Instagram @onurpainting
Beauty & Brawn Gallery are always working on awesome projects, follow along at http://www.beautyandbrawngallery.com/ & @beautyandbrawnartgallery