Corey Helford Gallery are pleased to present The Great Curve, a mini solo exhibition of new work by Kai & Sunny…
This new body of work by the UK-based duo consists of 6 new pieces. The series showcases their uniquely distinguishable compositions of large circle acrylic paintings on linen and archival ballpoint pen works on paper.
The Great Curve inspired by the force and energy found within nature explores the relationship between line and color, shifting through dynamic color changes.
The lines in the works push and pull each other as if caught in a state of flux, creating infinite movement and naturalistic rhythm appearing both serene and ominous at the same time.
The process is a methodical building of thin intricate lines upon each other.
The lines can change your perception of the shape while the foreground and background invite you to float in-between the two.
In conjunction with the exhibition, Kai & Sunny will release a limited edition 8 color silkscreen on 03/10/2020 @ 9am PST (5pm GMT) from:
ABOUT THE ARTISTS
Kai & Sunny (born 1975 and 1977, respectively) are a UK based artist duo. They both graduated from the Epsom School of Art in Surrey, United Kingdom with degrees in Art and Design. They have collaborated with author David Mitchell, designer Alexander McQueen, artist Shepard Fairey and have won numerous accolades, including a 2012 D&AD Design Award and a 2015 LIA award. Works by Kai & Sunny have been exhibited internationally at institutions such as Haunch of Venison and are included in the Victoria & Albert Museum Print Archive Collection.
Gallery 1 artists: Kai and Sunny, Hikari Shimoda, Ian Francis, Miss Handiedan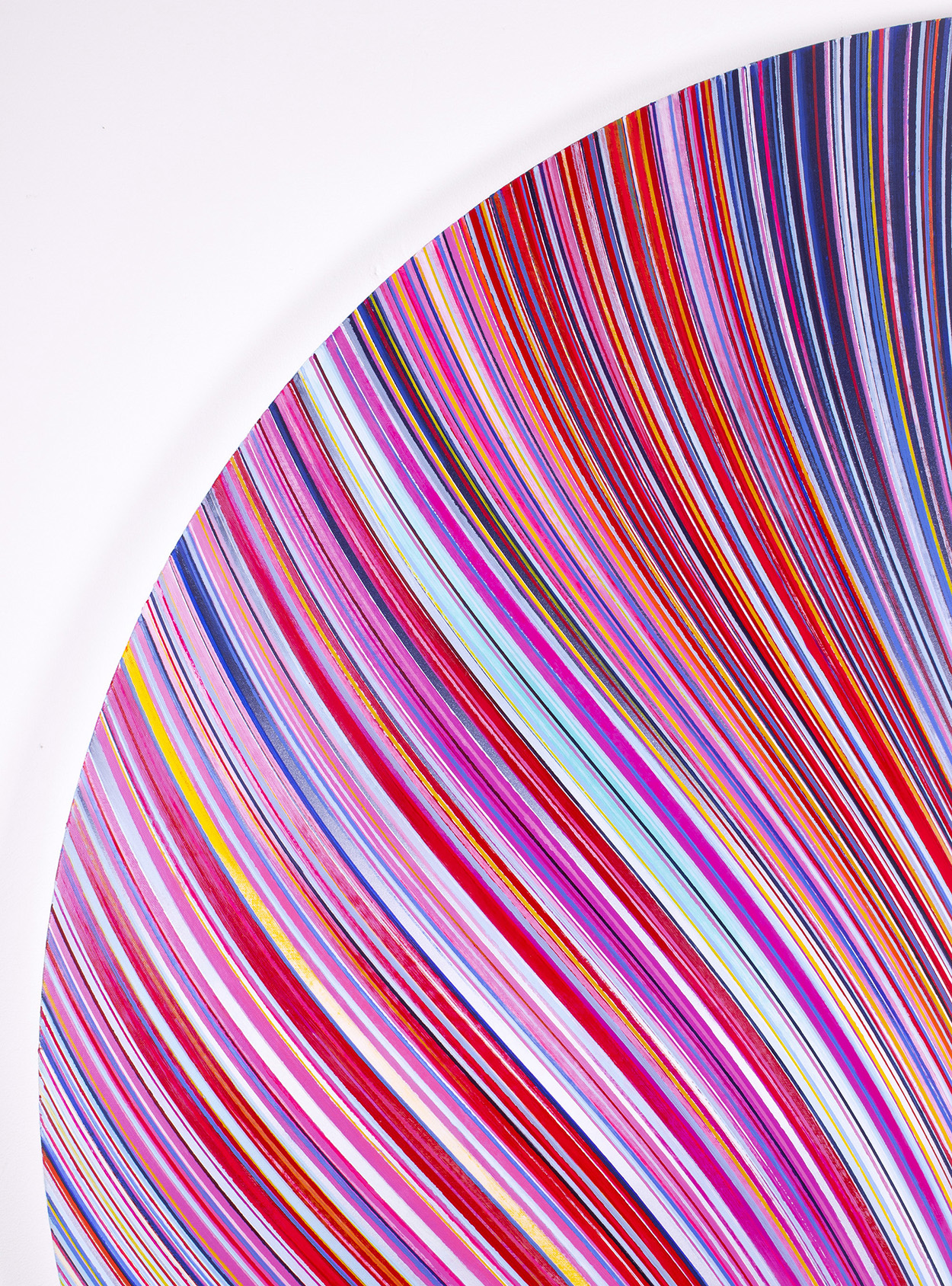 Corey Helford Gallery
571 S Anderson St, Los Angeles, CA 90033
(310) 287 – 2340
October 3rd – November 7th – 2020
Appointment only for private view due to Covid-19
Virtual opening on IG live with Kai and Sunny – 03/10/20 – 1.25pm PST – 9.25pm GMT
Virtual tour – available soon!