Adam Neate, an old friend of Clown Skateboards and self-taught artist, is next up to bat in their Guest Art Project series. Neate's boards are a reflection of the 'family' that is the skateboarding community. By celebrating gender fluidity in today's society, the triptych proclaims that love and mutual support are far more important than gender.
Putting this ethos into practice, this edition of Family will be pressed at the Far Skate Foundation, a charitable organisation which empowers young people through skateboarding, and will be hand screened by Clown's master printer Tommy.
An acclaimed British painter, conceptual artist and one of the world's best-known street artists, Adam Neate began his career painting the streets, whilst also skating them.
"Those years were my art school," says Neate. "I learnt about colour and composition simply through practice. The critics were there every day…"
Now based in São Paulo, Brazil, his work is displayed in collections around the world. A fearless painter, he has developed his own language of 'Dimensional Painting' where the viewer moves and changes the painting depending on their vantage point, to get the full multi-dimensional effect.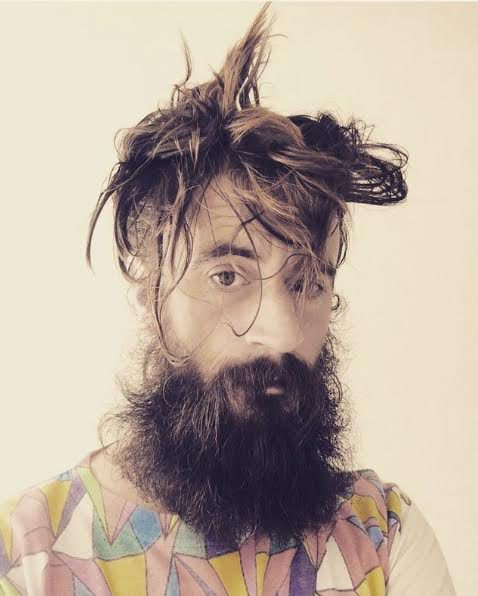 'Reconnecting with Adam on the Guest Art Project was always a priority for us. When he first delivered the new artwork for the boards, we were sold with not just the art, but also the message. Skateboarding is such a great support network and loving community and we think these boards truly reflect how open skateboarding is to all communities. It is just such a perfect fit for what we are about and what we are trying to achieve through 'IN Action'.' – Jeff Boardman, Clown Skateboards Founder
The Family sets will be the most complex hand-printed series in Clown's history. Each set is made using 26 screens and hand-produced in a way that does justice to the original artwork. This will be a signed and numbered edition of only 35 sets.
Adam's Family is released on the 20th July at the Guest Art Project – www.clownskateboards.com/guest-art-project
www.instagram.com/clown_skateboards