French artist Thomas Canto have collaborated with ArtPort for his latest limited edition artwork entitled "Intersections". Intersections is an edition created in the line of the body of work Structural Reflections. These works present a vision of infinite rhythms, verticality, and visual harmony. They also refer to ideas of alienation or loss of bearings. These are sensations that anyone can experience by experimenting with the geometric constructions that constitute the megalopolises of the whole world.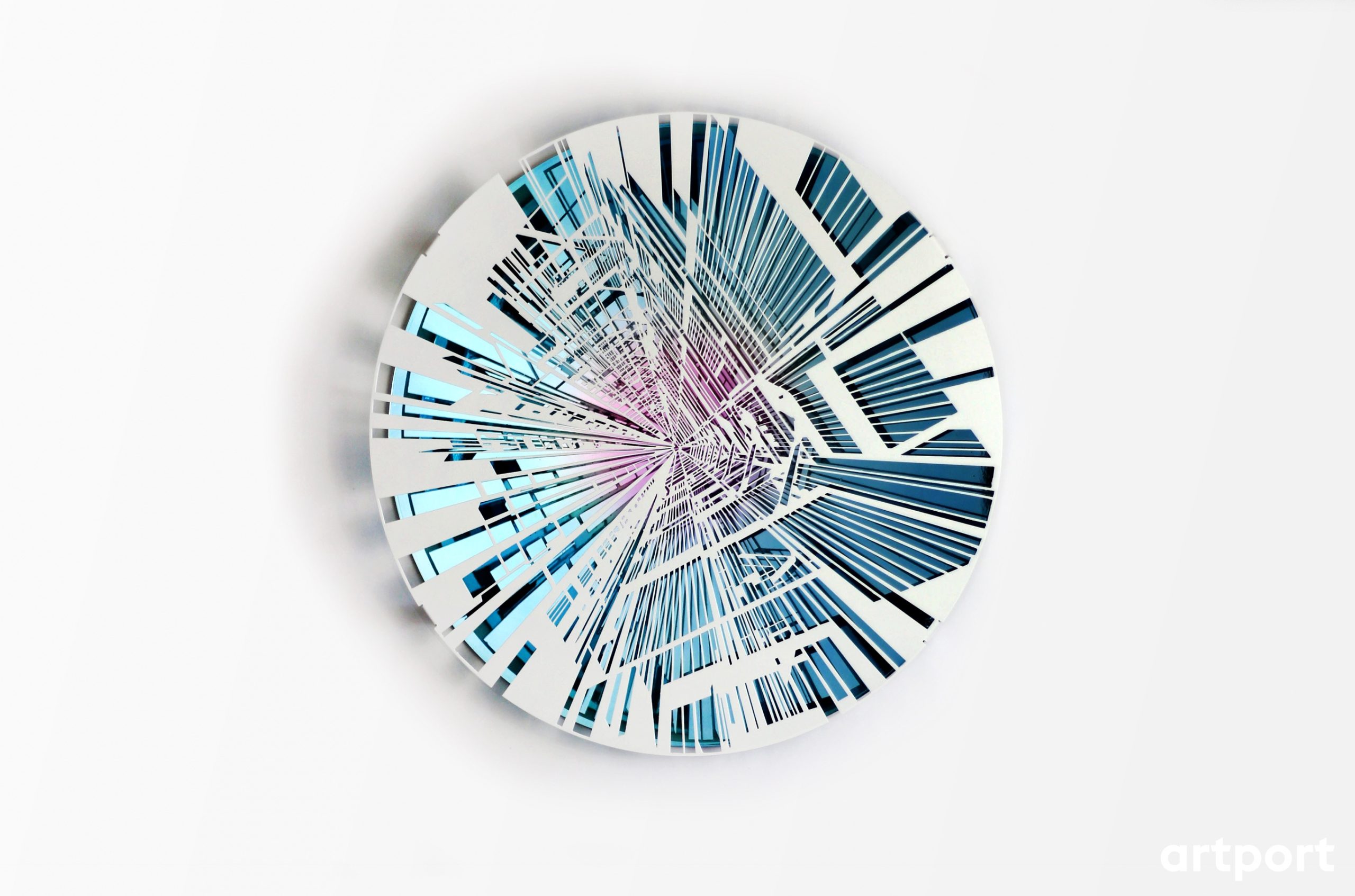 "Intersections" comes in an edition of 5 + 2AP and measures ø 49 cm with depth of 4.5 cm.  You can shop the artwork at ArtPort website.
The main apparent inspiration of these works "the Cities" represents for the artist a concentration or a superposition of realities of which he endeavors to show the multiple interactions.
Inspired by experts across a variety of industries, Thomas Canto has charged himself to find the connection between the different areas. He is known for his work distorting speed and city structures until their original forms are effectively unrecognizable. His works focus on creating new images through technology that express the relationship between humans and architecture.