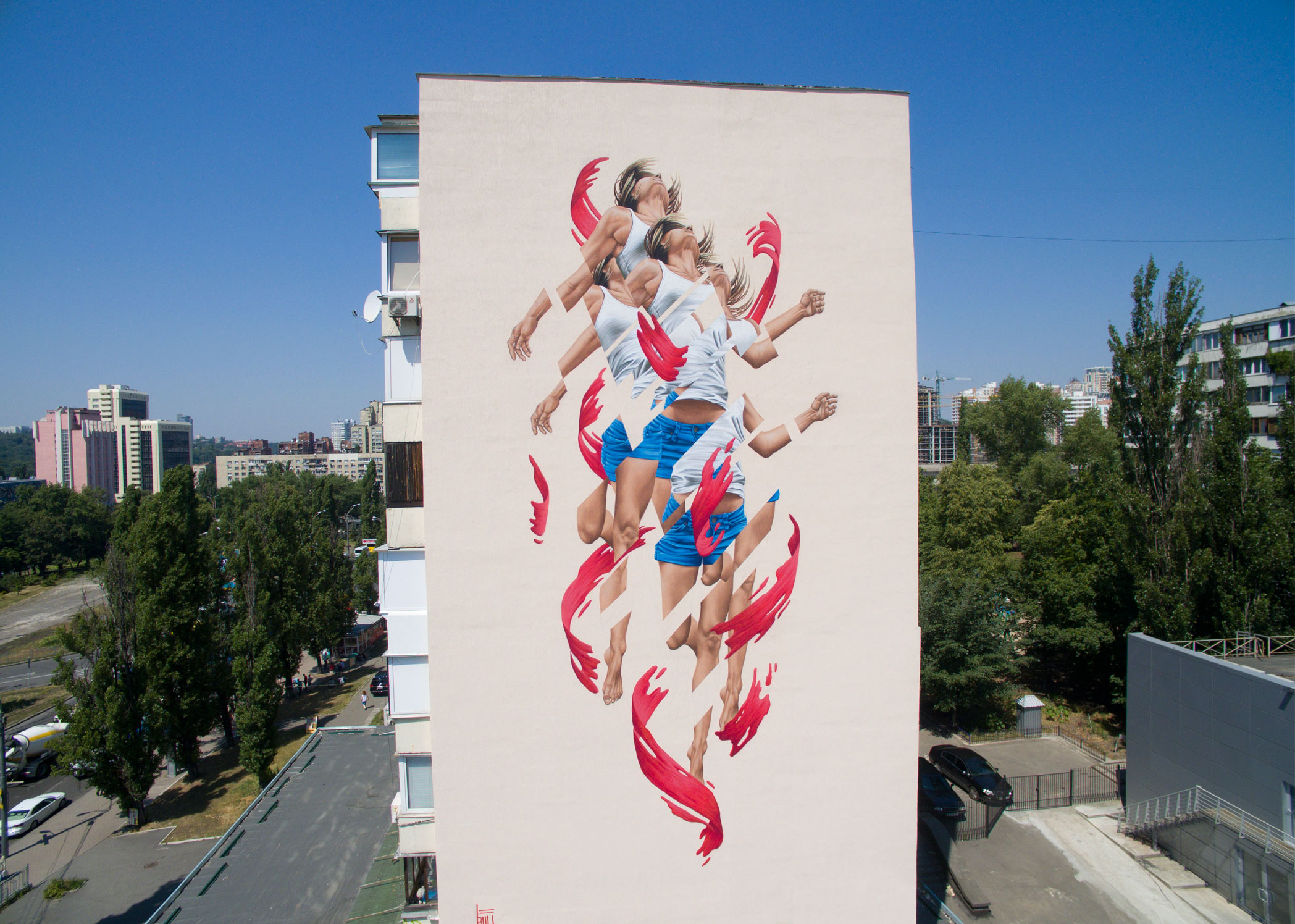 Another day, another mural in Kiev! This time around its our friend Jame Bullough which just wrapped up this large piece in Ukraine.
Entitled "Rise", this piece was created at a time when conflict and confusion have a hold in so many corners of the globe. The artwork speaks to the ability each of us has within ourselves to transcend the turmoil swirling around us and break free of the chaos caused by others.  The piece is part of the Art United Us project.
Take a look at more images after the break and then make sure to let us know your thoughts down in our comments section.