World renowned artist and designer, Tristan Eaton used The Stack as his larger than life 8,500 square foot canvas to paint a mural concept that pays homage to Deep Ellum's roots and its future. Tristan's vision behind this empowering mural was inspired by Dallas' first Black architect William Sidney, the music scene, native fashion icon – Jerry Hall, and the Texas armadillo. In Tristan's, now iconic, collage style the mural execution allows reference to a wide assortment of imagery, metaphor, storytelling and cultural cross section.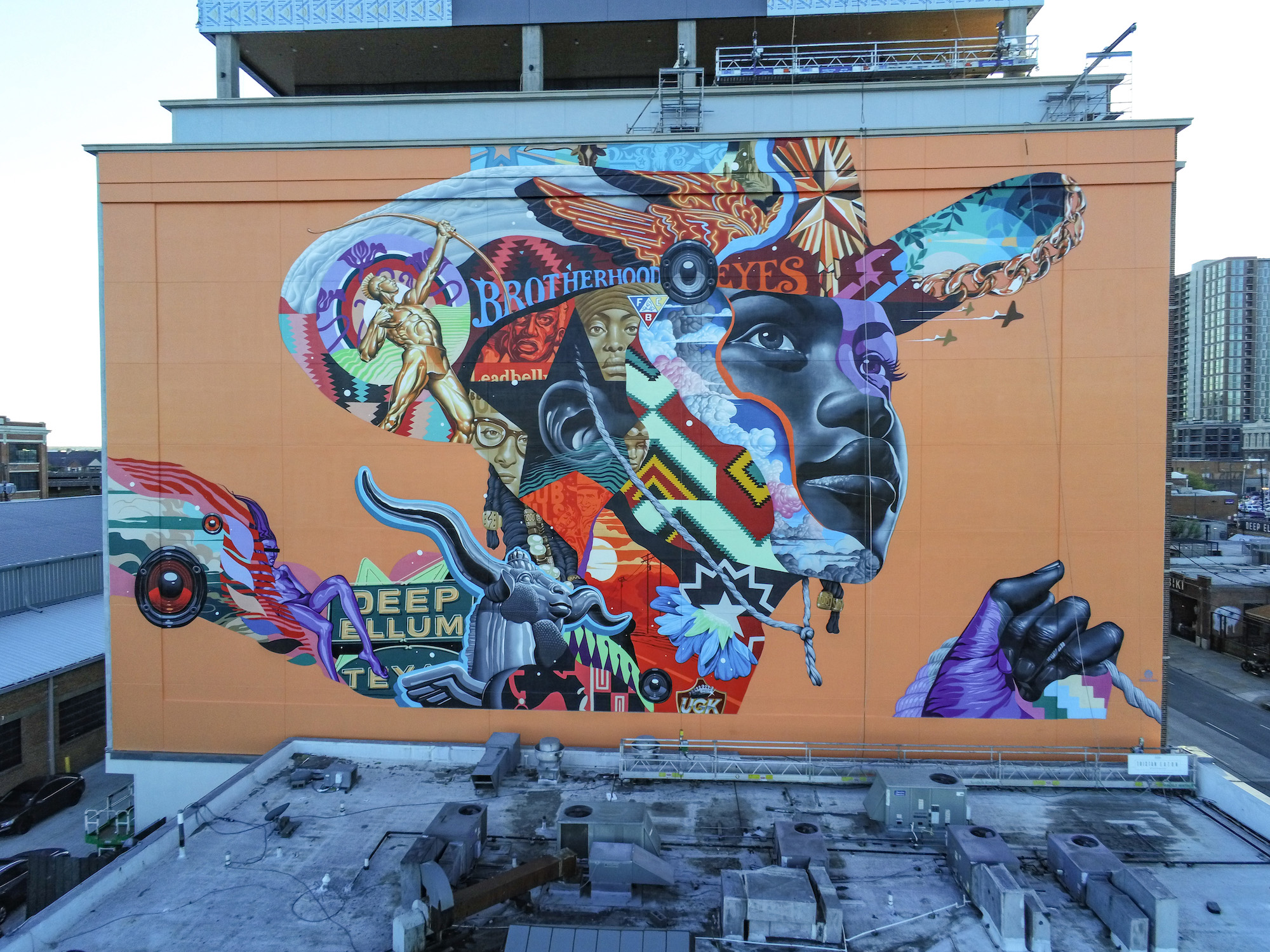 This mural was a collaboration between Tristan Eaton and Goldman Global Arts led by CEO Jessica Goldman Srebnick at The Stack, a next level building built to embrace Deep Ellum's undeniable edge.
Eaton is perhaps best known for his large scale public murals, found throughout the world from New York to Paris to Shanghai, which he executes in freehand spray paint; a technical and personal nod to his own history and respect for graffiti culture, while honoring traditional painting and muralism with his thoughtful and dynamic subject matter and compositions.
Take a look below to view more photos of the stunning mural.