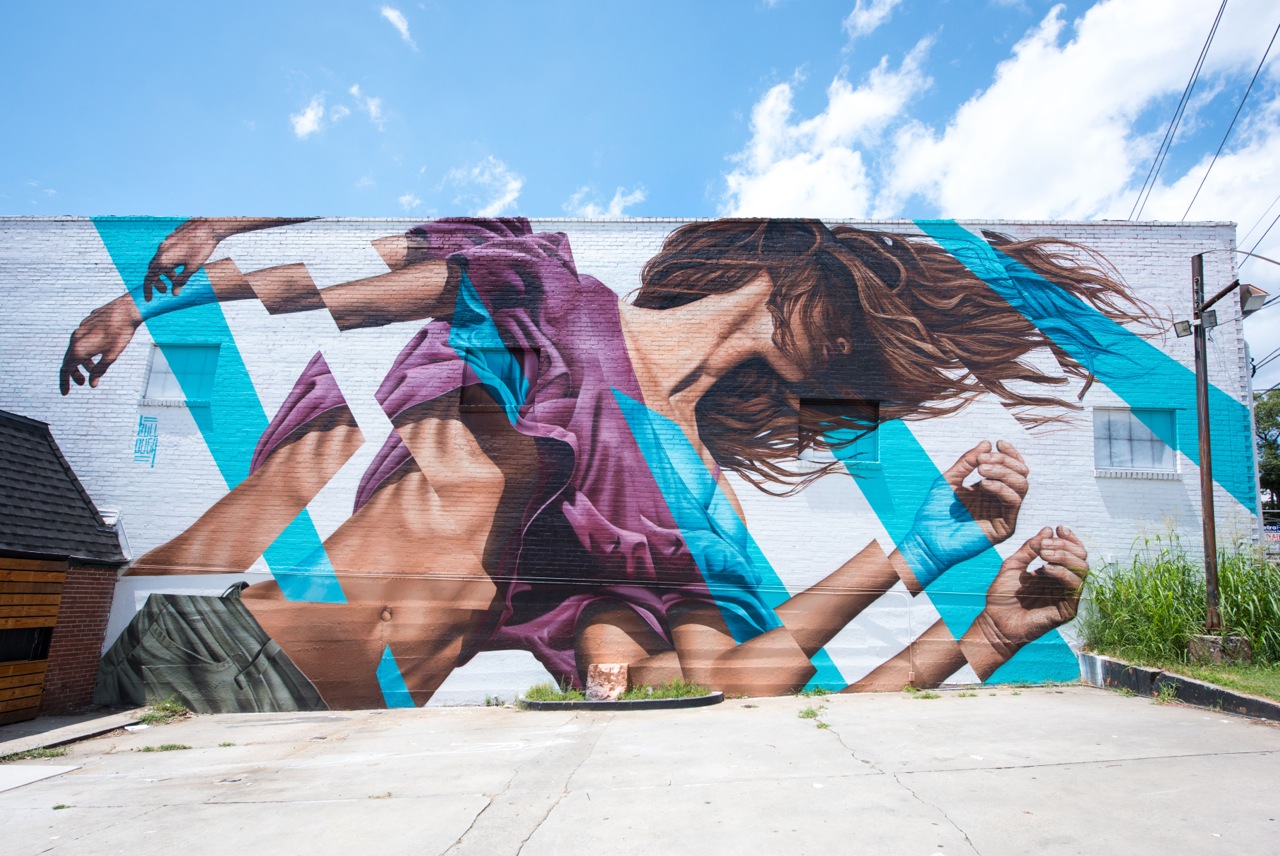 Our friend James Bullough recently completed this awesome mural in Atlanta Georgia USA for the Outerspace Project put on by GregMike and ABV Gallery.
This mural is a continuation of his "Breaking Point" series in which he worked with dancers in Berlin and posed them in ways that reflect the dramatic breaking points in everyones lives, good or bad, that break you down and rearrange your parts, when everything seems to change in an instant.
Continue reading to discover a few more images on this artwork and then make sure to drop your two cents down in our comments section.